Drunk man crashed into semi driver who was getting out of his truck, police say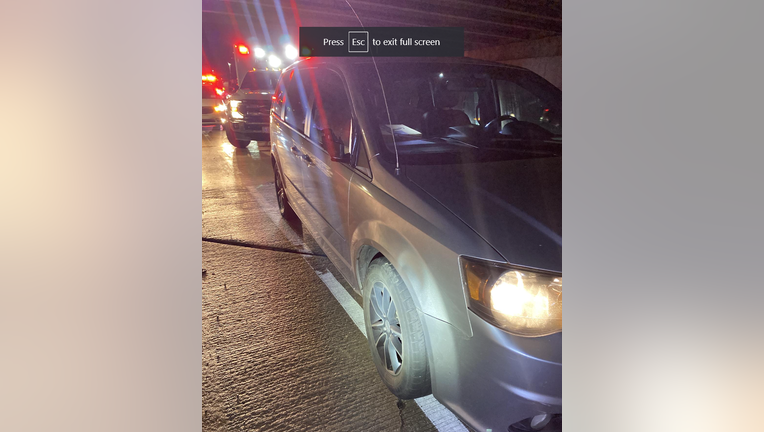 article
LAKE COUNTY, Indiana - An intoxicated man crashed into a semi driver who'd gotten out of his truck on Interstate 80/94 in Lake County, Indiana, on Friday night, police said.
Indiana State Police said that they found the semi driver trapped under his semi on the interstate east of Grant Street around 11 p.m.
SUBSCRIBE TO FOX 32 CHICAGO ON YOUTUBE
Investigation showed that the driver had been standing in the right lane working on his trailer when he was struck. The semi truck was parked partially in the grass and partially in the far-right lane. Indiana State Police said there are no shoulders in this area because of construction.
Witnesses had tried to pull the semi driver out from under his truck, but they were not successful. He was eventually rescued and was hospitalized with life-threatening injuries.
Police said the semi driver had been struck by a silver Dodge van being driven by Robert M. Ballard, 41, of Hobart, Indiana.
Police got a blood draw approved by a Lake County judge and Ballard was booked at the Lake County Jail. He is charged with felony OWI.