Duo arrested for mail thefts in Oak Brook, surrounding communities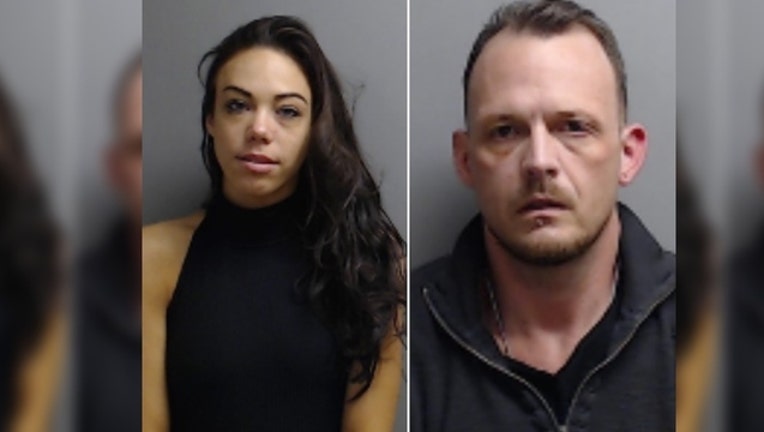 OAK BROOK (Sun Times Media Wire) --  A pair of Chicago residents were arrested Friday after a resident called police when they noticed the man and woman stealing their mail in west suburban Oak Brook.
Mallory E. Keck, 24, of 2915 N. Clybourn Ave., was charged with felony counts of having a fake ID and unlawful possession of a debit card, as well as a count of misdemeanor theft.
Patrick V. Slagel, 39, of the same address as Keck, was charged with a felony count of having unlawful possession of a credit or debit card, as well as a count of misdemeanor theft.
About 5:26 a.m. Friday, officers responded to a call from a resident in the Ginger Creek subdivision about the mail theft, according to Oak Brook police. The resident told authorities a suspicious man and woman appeared to be entering their mailbox in the 0-50 block of Baybrook Lane.
The officers found the man and woman in question in a vehicle and conducted a traffic stop, police said. The officers saw in plain sight a handful of mail that had come from nine different address in Oak Brook, in addition to mail from three other surrounding towns.
Both Keck and Slagel were arrested and taken to the Oak Brook police station, police said. They were booked by police there before being transported to DuPage County Jail, where they awaited a bond hearing.
Inmate records from the DuPage County sheriff's office show that Keck and Slagel were each released Saturday morning.