Earthquake strikes off coast of Japan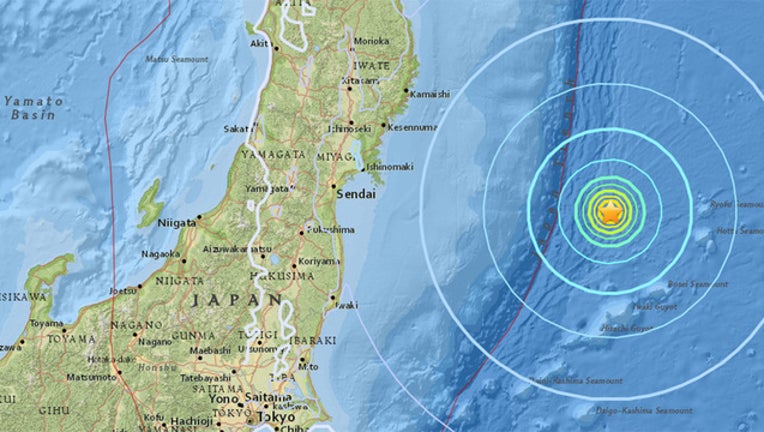 article
KAMAISHI, Japan (AP) — The U.S. Geological Survey says a magnitude-6.1 earthquake has hit off the coast of Japan.
The agency's website says the temblor hit early Thursday about 283 kilometers (176 miles) southeast of the city of Kamaishi and more than 322 kilometers (200 miles) east of Fukushima.
A massive 2011 earthquake and tsunami caused meltdowns at three reactors in the Fukushima nuclear plant.
Fewer than 40 reports of people feeling Thursday's quake were registered on the Geological Survey website.
It comes as Mexico is reeling from a magnitude-7.1 earthquake that collapsed buildings and killed at least 225 people.