Elderly couple meets in bookstore for blind first date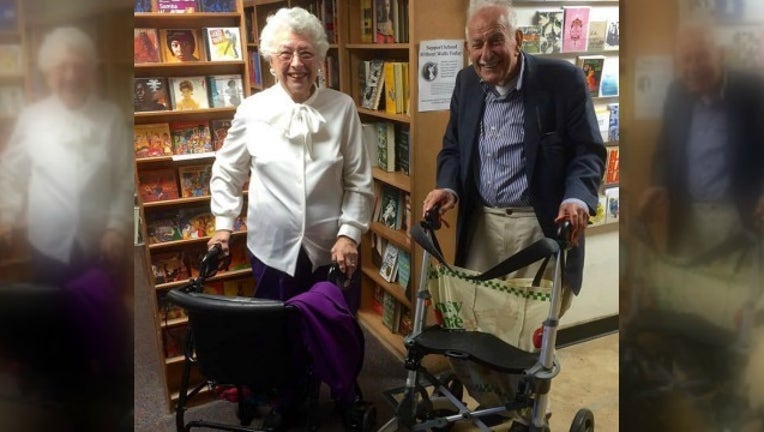 article
WASHINGTON, D.C. - A bookstore in Washington, DC shared a touching photo on Facebook last week. The image proves it's never too late to find love. 
Politics & Prose Bookstore, located on Connecticut Avenue Northwest, shared the image last Monday. It shows two elderly people smiling inside the store. 
According to the post, Harold and Miriam, who are both in their nineties, met at the bookstore for a blind first date. 
"We're not crying," the bookstore joked. "We just have something in our eye." 
Facebook user Anastasia Miller said she was at P&P for an event when she saw the pair meeting up. 
"My mom and I ended up having lunch next to them in the cafe, too," Miller said. "They seemed like terrific people." 
The date took place thanks to Harold's granddaughter, according to The Today Show. Harold said his granddaughter waited on Miriam and thought she would be perfect for him. 
Turns out... she was right! The Today Show said Harold and Miriam spent the whole afternoon together.
APP USERS: View the viral picture here.