Engagement ring sales fall sharply – blame COVID, jewelry giant says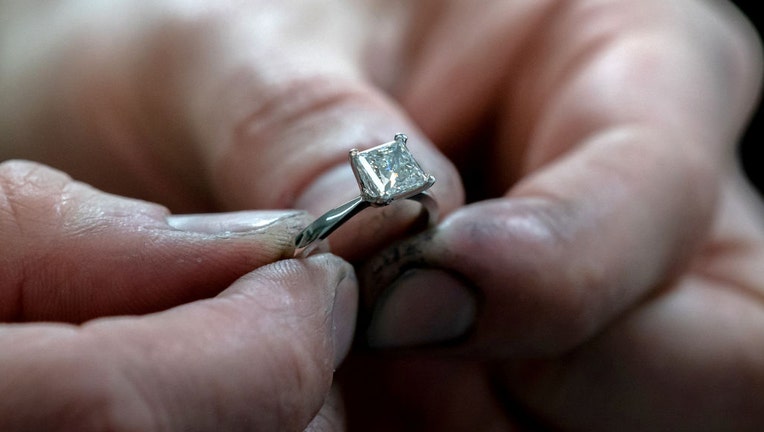 article
Engagement ring sales have fallen, and like many other things in life, you can blame COVID-19 for that, too. 
Pandemic lockdowns prompted the end of many early relationships and a dramatic decline in dating overall, which resulted in a plummet in the sales of engagement rings, according to Signet Jewelers, the parent company of brands like Zales, Jared, Kay Jewelers and James Allen. 
"This led to the engagement gap that we're still seeing today," Jamie Singleton, Signet Jewelers' group president and chief consumer officer, said last week during the company's investor day.
RELATED: Popping the question? Here's a look at lab-grown diamonds vs. natural diamonds
On average, couples get engaged roughly 3.25 years after they begin dating, Singleton said, citing the company's recent study of couples to try and predict future trends.
But Signet said dating is now up 8% compared to pre-COVID levels, and it expects to see some recovery in its engagement ring sales in the future.
"Engagement jewelry sales were lackluster in fiscal 2023, and we expect them to remain so for the balance of fiscal 2024," Singleton added. "But we're confident in the return that's coming."
Bridal overall, including engagement-related sales, has made up roughly 47% to 49% of Signet's merchandise sales over the last five years, the company said.
Engagement ring sales weren't the only bridal category impacted by the pandemic. 
Last week, David's Bridal – one of the largest sellers of wedding gowns and formal wear – filed for bankruptcy protection, the second time for the chain in the past five years. The pandemic meant fewer customers were visiting their brick-and-mortar stores for their wedding dress needs, among other economic issues. 
David's Bridal is looking to sell the company, but its stores remain open and has been fulfilling orders without delay. Its online platforms also remain available to help people with their wedding planning needs.
RELATED: More couples are asking wedding guests to help buy a home, experts say
This story was reported from Cincinnati.