Ex-U.S. Rep. Mel Reynolds tells judge he can't find place to live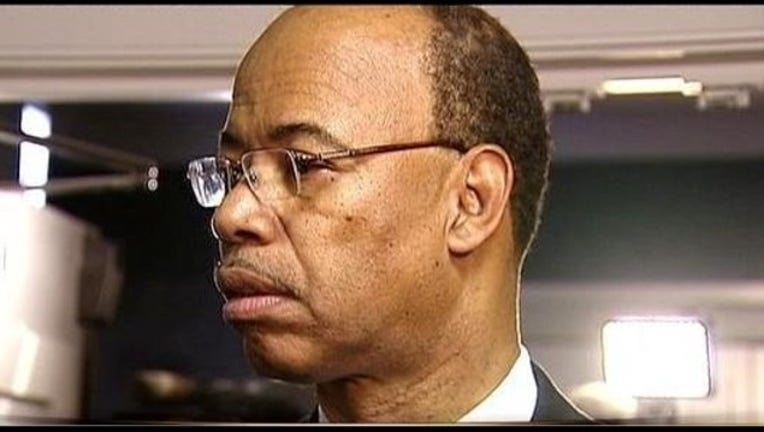 article
Former U.S. Rep. Mel Reynolds couldn't tell a federal magistrate judge Thursday where he planned to live as he awaits trial on misdemeanor charges of failing to file tax returns for four consecutive years.
That's because of lifetime restrictions on his residency stemming from his conviction decades ago for having sex with an underage campaign worker, according to the Chicago Sun-Times. After shooting down two possibilities Thursday — including a residence near a kids center in Bartlett and a Red Roof Inn in Indiana — U.S. Magistrate Judge Maria Valdez told him to return to her courtroom and try again Friday afternoon.
It wasn't even clear where Reynolds planned to stay Thursday night. His new defense attorney, Richard Kling, promised to let the judge know once he figures it out. If it doesn't turn out to be appropriate, the judge warned, "there's trouble." Kling said the ex-congressman had been living on the South Side with a friend.
As Kling spoke to reporters after court Thursday, Reynolds stood at a distance, talking on his cell phone. Kling said the Harvard graduate was trying to find a place to spend the night.
An indictment unveiled June 26 accused Reynolds of failing to file federal income tax returns for 2009, 2010, 2011 and 2012. Kling entered a not guilty plea to the charges on Reynolds' behalf Thursday. Each count carries a maximum sentence of a year in prison and a $250,000 fine.
His case could mean two prominent Chicago businessmen could be called to testify, the Sun-Times has reported. Real estate developer Elzie Higginbottom and onetime-mayoral candidate Willie Wilson separately hired Reynolds, a felon, to do consulting work involving Zimbabwe on their behalf in recent years.
Reynolds maintained his innocence Wednesday and said he would go to trial. That means Higginbottom and Wilson could be tapped as witnesses.
Kling also said Thursday that Reynolds "doesn't have a lot of money." And that could help him in fighting the federal charges.
"You have to have an income in order to be required to file," Kling said. "I'm very serious. He has a defense, as to whether he had an income."