'Excessive' heat warning continues through late Saturday for Chicago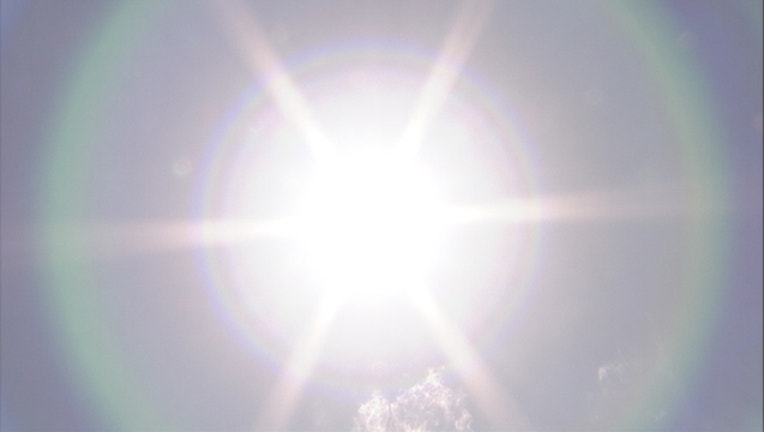 article
CHICAGO (Sun-Times Media Wire) - An excessive heat warning remains in effect through late Saturday for Chicago as sweltering summer temperatures stick in the area.
The National Weather Service issued an excessive heat warning that remains in effect until 10 p.m. and said peak Saturday afternoon temperatures could make it feel like 110-115 degrees. The high temperatures, along with ample sunshine and oppressive humidity, can lead to potentially hazardous conditions, especially for the elderly and those with pre-existing heath conditions.
Saturday will see afternoon highs in the lower to mid 90s, with temperatures slow to fall in the evening and unlikely to drop below 90 degrees, according to the NWS. Shortly after noon Saturday, Chicago O'Hare had a temperature of 90 degrees and heat index of 100 degrees, while Chicago Midway had a temperature of 91 degrees and heat index of 105 degrees.
Chicago residents can call 311 for information about the city's cooling centers or to request a well-being check for elderly friends or relatives.
Despite the heat and humidity, Saturday's high temperature is not expected to break the record-high 99 degrees for June 30 that was set in 1953, according to NWS meteorologist Stephen Rodriguez.
The NWS added scattered storms are likely for Sunday evening and may be severe with gusty winds and heavy rainfall. The heat and humidity will remain Sunday, though will likely be somewhat tempered from Saturday.
There will be a slight drop in temperature before rewarming heading into the Fourth of July, the NWS said, showing temperatures between 85 and 89 degrees Monday and 85 and 90 degrees Tuesday before being between 87 and 92 degrees Wednesday.