Expansion of Kane County child exploitation unit 'quadruples' caseload
KANE COUNTY, Ill. - Police and prosecutors in Kane County are announcing a major crackdown against online child pornography and child exploitation.
The state's attorney's office is adding investigators and forensic experts to its Child Exploitation Unit dedicated to catching online predators.
"It will not be tolerated here in Kane County," said Kane County State's Attorney Jamie Mosser. "We take this very seriously, and we will protect the children in our community."
Since last summer, the state's attorneys office has hired two full-time investigators, four forensic analysts, and a full-time prosecutor to work with Kane County sheriffs and local police departments in cracking down on child porn and exploitation.
SUBSCRIBE TO FOX 32 CHICAGO ON YOUTUBE
Kane County Undersheriff Amy Johnson said the increased resources have paid immediate dividends.
"Absolutely a great amount of success," Johnson said. "In 2019 we started with just a single individual, 68 cases total. We've quadrupled that."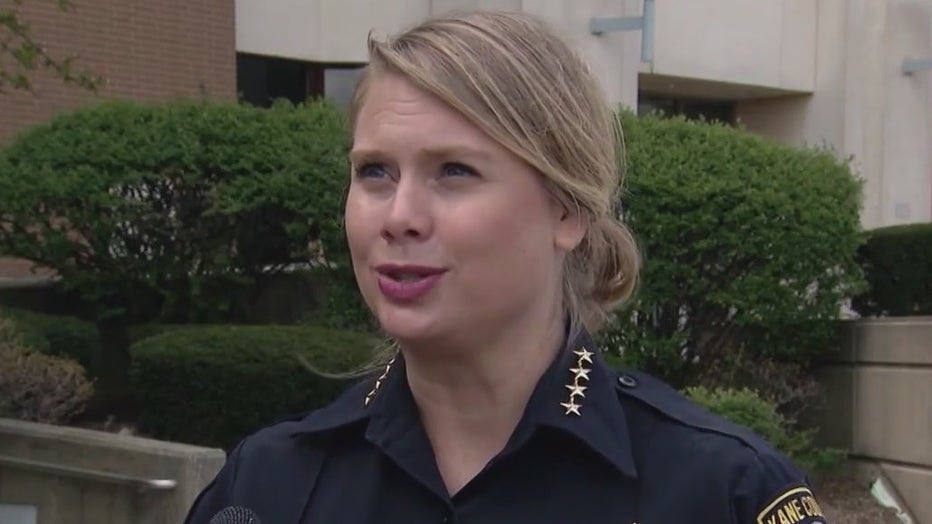 Kane County Undersheriff Amy Johnson
Among those charged is 42-year-old Shaun Healey, of Elburn, who is accused of extorting teens locally and around the world into sending him pictures and videos of themselves. Because of its international scope, the case has now been turned over to the U.S. attorney's office.
"He was forcing them to do so with the threat he was going to send some more out or harm that person," said Mosser.
Forensic investigator Zeus Flores joined the child exploitation unit last week, after 12 years of similar work at the Illinois Attorney General's office.
Flores said the amount of online child pornography grew dramatically during the pandemic.
"The conduct went on the increase with everybody being home. Predators had more opportunity to do what they do. Children got caught up in this situation because they're interacting more on line as well," Flores said.
Mosser said that increase overwhelmed the ability of many local law-enforcement agencies to investigate the cases.
"That's the reason I went to the county board and asked to get more personnel here at the state's attorneys office, so that we can actually help local law-enforcement hold these individuals accountable," Mosser said.
Just since the beginning of this year, the National Center for Missing and Exploited Children has forwarded more than 3,300 tips to the Illinois Attorney General's office. That's on pace to more than triple the number of tips received in 2019.