Family blames hospital after mom loses limbs to flesh-eating bacteria following childbirth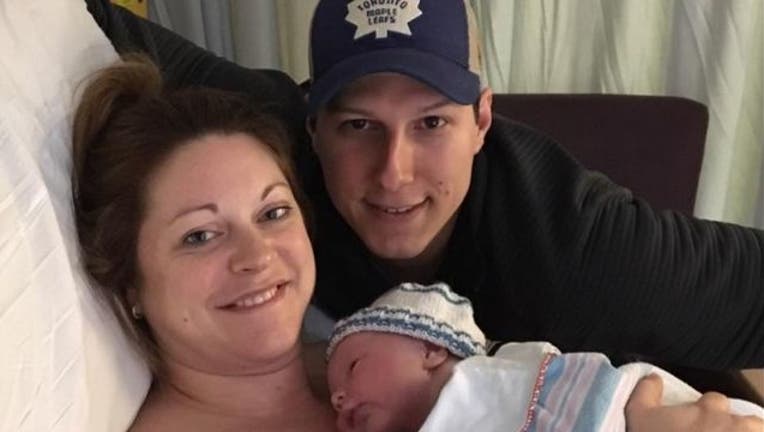 (FoxNews.com) - A Canadian mother has filed a claim against her doctors and the hospital she gave birth in after she lost all four limbs to a flesh-eating bacteria infection and now faces a kidney transplant. Lindsey Hubley, 33, gave birth to son Myles in March, but suffered a series of complications after being sent home, CTV News reported.
The claim alleges that Hubley returned to IWK Health Centre the next day and was allegedly sent home without further examination. Hubley's lawyer claims that doctors failed to remove part of her placenta during her son's birth, and she returned to the hospital for a second time the following day after experiencing pain and discoloration, CTV News reported.
Hubley, who is currently hospitalized, required amputations below both her elbows and knees, and underwent a complete hysterectomy. Additionally, her fiancé, Mike Sampson, 34, has quit his job to help care for her and their newborn son.
"Our allegations are that had she been properly assessed when she presented at the hospital ... a substantial part of the damage, if not all of it, could have been prevented," Wagner told the news outlet.
Sampson said Hubley faces more major surgeries, but has managed to remain upbeat.
"Myles and I make our way to the hospital pretty much every day to see mama," he told CTV News. "Our lives have been turned upside down." 
A GoFundMe page was set up to help the family cover associated medical expenses.
More on FoxNews.com.