Family plans memorial festival year after teen's murder in Washington Heights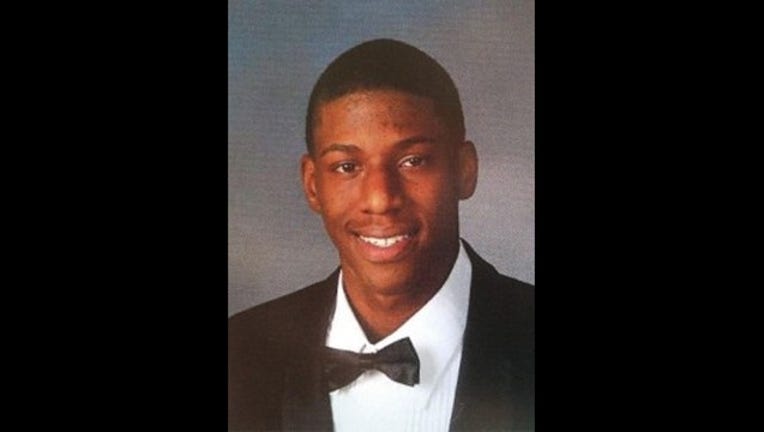 The Washington Heights community will honor the memory of 17-year-old gunshot victim Marcel Pearson with a memorial and festival a year after he was gunned down near his South Side home, Homicide Watch Chicago is reporting.
Pearson was fatally shot on July 8, 2014, while walking through Robichaux Park near his Washington Heights neighborhood home just two days before his college orientation at Western Illinois University.
At the time, police said the 17-year-old and a 15-year-old acquaintance had just left a store in the 9200 block of South Eggleston when a white van pulled up about 10 p.m. A gunman exited and opened fire—hitting Pearson in the chest and back.
However, a manager of his high school basketball team said Pearson, who lived in the 1400 block of West 114th Place, was playing basketball in the park when he was shot.
In either case, he was pronounced dead at the scene, leaving his family and his community stunned.
A year later, the grief remains, and a resolution to make sure he is not forgotten.
The Celebration of Life and Unity Fest on Saturday will be hosted by the Pearson family, Robichaux Park and the Robichaux Park Block Club. It will last from noon to 4 p.m. in the park at 92nd and Eggleston, with attendees encouraged to wear orange in support of gun violence victims.
Described by many as good-natured and funny, Marcel had recently graduated from Johnson College Prep High School, where he was part of the Englewood charter school's first graduating class.
"In honor of him we are addressing issues to solidify the community. … There is a lot of love for him left," said Quianna Pearson, Marcel's mother, who is organizing the event hoping his memory will live on to inspire other inner city teenagers to achieve their goals.
"He was focused, and a popular boy growing up. He maintained satisfactory grades and was very athletic," she said.
Quianna Pearson is also in the process of establishing the Marcel Q. Foundation, and hopes to create a scholarship in his honor.
"Marcel had a grandmother that cared for him dearly, and when she passed away she left him as the beneficiary of her insurance policy," his mother said. "Instead of cashing it out, he left the $20,000 for his education. He didn't take out a single dollar."
Marcel wanted to go to college to find his way out of the neighborhood, an unnamed friend said.
His mother hopes even though her son cannot, this event can begin the process of having inspire other neighborhood teens to follow that dream.
No arrests have been made in Marcel's case, according to Chicago Police.