FBI offering $5,000 reward for Wisconsin robbers with Chicago ties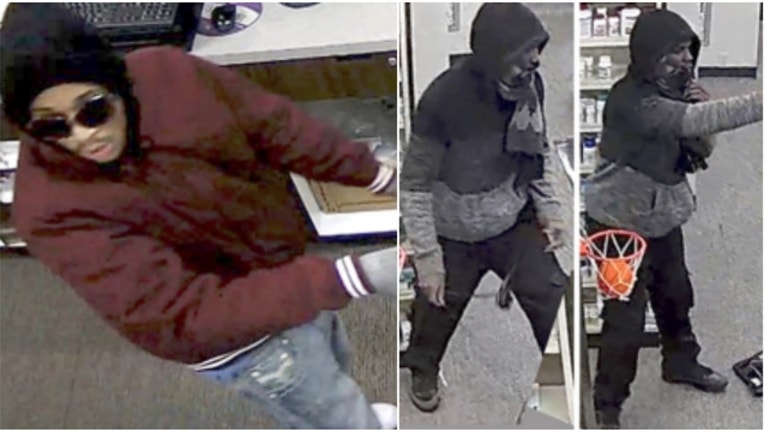 article
SUN TIMES MEDIA WIRE - The FBI is offering a $5,000 reward for information leading to the identification and arrest of two men with ties to Chicago who were involved in a 2016 carjacking in Chicago and an armed robbery in Wisconsin.
On Dec. 28, 2016, the two suspects entered a Swan Pharmacy in Wauwatosa, Wisconsin, and displayed a handgun, according to the FBI. They demanded and were given an unknown quantity of prescription narcotic medication.
The two men left the pharmacy driving a black Lexus SUV with Illinois plates that had been stolen in an armed carjacking in Chicago on the same day, the FBI said. The stolen vehicle was recovered after the Wisconsin robbery.
An investigation indicated that the two men have ties to Chicago and Indianapolis, the FBI said.
The FBI warns these suspects should be considered armed and dangerous
Anyone with information is asked to call the FBI field office in Chicago at (312) 421-6700, Milwaukee at (414) 276-4684, or Indianapolis at (317) 595-4000.