FBI offers reward for 'North Center Bandit'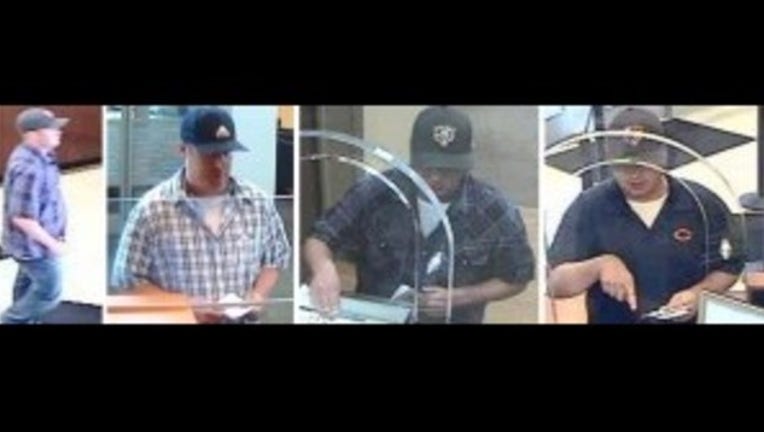 article
CHICAGO (STMW) - The FBI announced Thursday a reward of up to $5,000 for information leading to the arrest of the "North Center Bandit," who is suspected of robbing at least four banks in the neighborhood.
The most recent robbery happened at 4:09 p.m. Tuesday at the Chase Bank branch at 3335 N. Ashland, according to the FBI. The suspect, wearing a black suit, entered the bank, passed the teller a note and left with an undisclosed amount of cash, according to Chicago Police. He had no weapon and no one was hurt.
Authorities think the same man robbed another Chase branch at 3339 W. Belmont at 4:06 p.m. on Sept. 25, according to the FBI. He is also suspected in robberies at the Chase branch at 3335 N. Ashland Ave. on Aug. 27, and the PNC Bank branch at 4201 N. Lincoln Ave. on Aug 21.
The suspect is described as a white man between 25 and 35 years old, 6-feet and 6-feet-2 and 180-210 pounds, authorities said.
He hasn't shown a weapon during any of the robberies, but the FBI warns he should be considered armed and dangerous.
Anyone who recognizes the "North Center Bandit" or has information about his whereabouts is asked to call the FBI at (312) 421-6700 or local police.