Fifteen charged with selling heroin, cocaine on West and South sides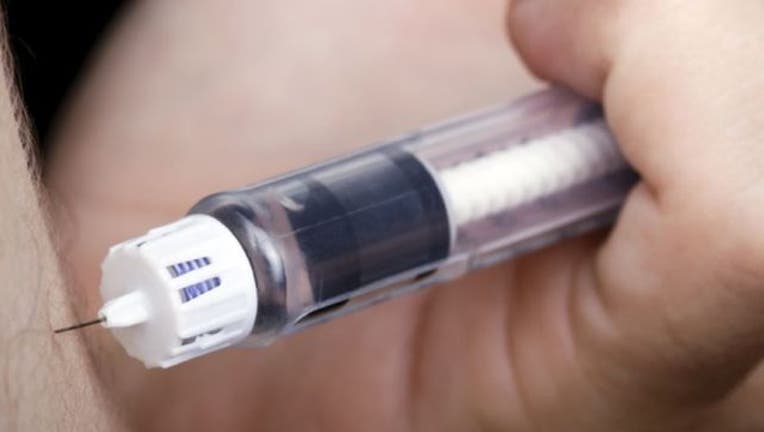 Fifteen people are facing federal and state narcotics charges for their roles in a heroin and cocaine ring that operated on Chicago's West and South sides.
Federal authorities claim Anthony Murray, a member of the Black P-Stone Nation street gang, was responsible for selling drugs near 112th and Princeton in the Far South Side Roseland neighborhood.
Murray, also known as "Ant" or "Big Ant," arranged drug deals in 2013 and 2014 with a person who was actually a confidential source working with officials from the Chicago Strike Force, authorities claim.
Law enforcement officials recorded the deals, wiretapping cell phones and conducting extensive surveillance as part of the investigation, a statement from the U.S. Attorney's office said.
Three co-defendants—Chicago residents Brian Gordon, Lamont Gurner and Rudolph Callaso—supplied Murray with the drugs, according to affidavits filed in U.S. District Court. A fourth person—Flomont Johnson of Hammond, Ind.—allegedly converted powder cocaine into crack cocaine as part of the operation.
Gordon and Murray sold the drugs to a high-ranking P-Stones member, who they did not realize was working for the feds as a confidential source, authorities claim.
Separate federal complaints name several other defendants, who were also arrested Thursday and accused of selling drugs on the South and West sides.
Melvin Sykes and Andre Gladney, both of Chicago, are accused of distributing heroin and face a maximum of 20 years in prison, officials said. Leon London of Bellwood, and James Wilson of Cicero are charged with distributing crack cocaine and face up to five years.
Vincent Yoakum and Randy Griffin, both of Chicago, are charged with conspiring to distribute cocaine, officials said. Prosecutors claim in a federal affidavit they sold $10,000 worth of cocaine to a high-ranking Black P-Stones member working as a confidential source.
A total of 12 people face federal charges and three others face state charges as a result of the investigation, officials said.
Agents with the DEA and the Chicago Police Chicago Strike Force conducted the investigation, and began making arrests Thursday morning.
"The Chicago Strike Force is a potent alliance of federal, state and local law enforcement that is committed to halting the stream of narcotics into our communities," U.S. Attorney Zachary Fardon said in a prepared statement. "The charges announced today are the result of the hard work and determination of our investigative partners."