Final weekend of Jane Byrne Circle Interchange closures begins Friday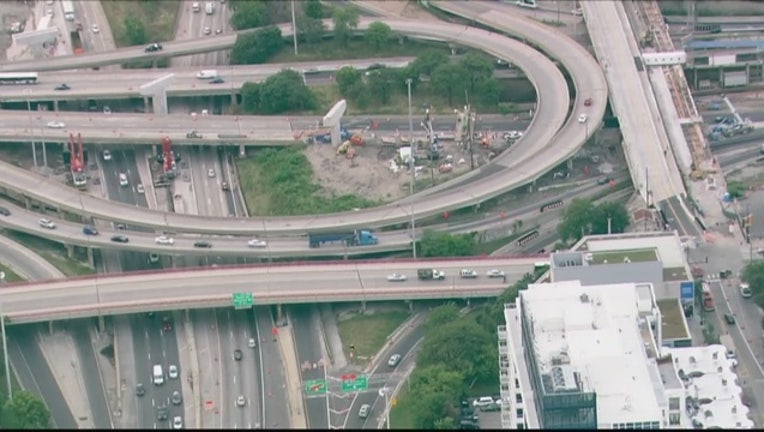 CHICAGO (STMW) - The fourth and final weekend of closures on Chicago expressways for reconstruction of the Jane Byrne Circle Interchange begins Friday.
The outbound Eisenhower Expressway at the interchange will close at 10 p.m. Friday, according to the Illinois Department of Transportation. Traffic can still access the I-90/94 ramps, but a detour will direct traffic to the outbound Dan Ryan and the 18th Street interchange to access the outbound Eisenhower via the inbound Ryan.
The inbound Kennedy Expressway between Ohio and Harrison will be reduced to one lane at 8 p.m. Saturday, according to IDOT. Unlike the last three weekends, no full stops will be required. All inbound Kennedy lanes will be reopened by 10 a.m. Sunday.
All lanes on all expressways will reopen by 5 a.m. Monday, according to IDOT.
During the closures, steel beams will be installed to support the deck of the new flyover bridge linking the inbound Ryan to the outbound Eisenhower, part of the larger overhaul of the Circle Interchange.
Drivers are urged to pay close attention to flaggers and signs in the work zones, and to be on alert for workers and equipment.