Former Chicago cop had 44 traffic tickets dismissed by claiming his girlfriend stole his vehicle: prosecutors
CHICAGO - A former Chicago police officer is accused of providing false testimony and fraudulent police reports over the last 13 years in order to have traffic tickets dismissed.
Jeffrey Kriv, 56, is charged with four counts of felony offense of perjury and five counts of felony offense of forgery.
Kriv allegedly stated in a letter dated Dec. 1, 2021, that on Oct. 13, 2021, he received a second citation for the same parking violation just 15 minutes earlier.
According to the City of Chicago Office of Inspector General, the alleged copy of the ticket, which Kriv provided to contest his citation, was signed by Officer "D. Stuart," with the Star Number 19265.
Upon investigation, it was determined that Star Number 19265 actually belonged to Kriv, and the original ticket corresponded to a ticket that he wrote himself as a CPD officer on a different date to a different vehicle.
It was then determined that between 2009 and 2022, Kriv successfully disputed numerous parking and moving violations related to his personal vehicles by providing fraudulent documents as evidence, and/or making false statements at in-person City of Chicago Department of Administrative Hearings while under oath.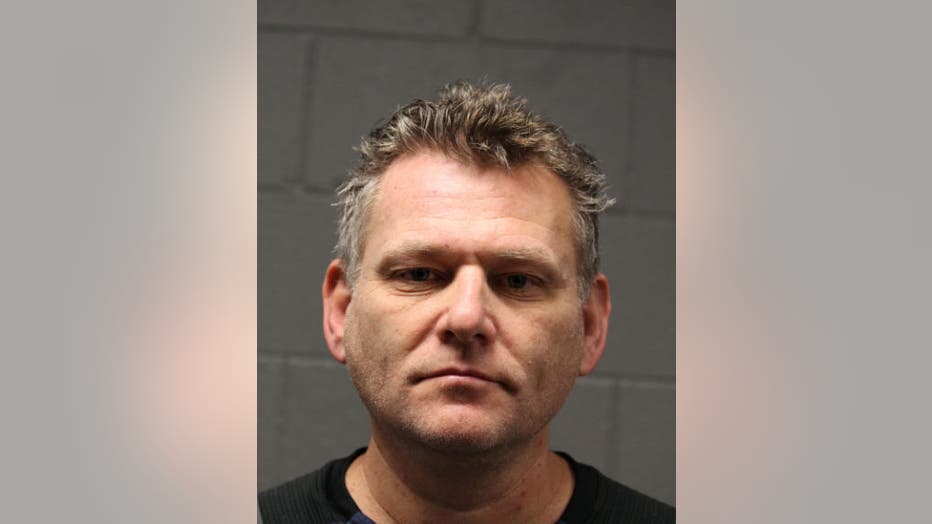 Starting in 2013, Kriv allegedly resolved 44 different automated ticket violations by coming to court, being placed under oath and testifying that his girlfriend had stolen his vehicle on the day the ticket was issued, prosecutors said.
SUBSCRIBE TO FOX 32 ON YOUTUBE
He also said it was his girlfriend who was driving his stolen vehicle at the time the ticket was issued, prosecutors said.
Kriv allegedly provided the judge with fraudulent police reports that supported his claims.
By claiming his girlfriend stole his vehicle in these instances, the tickets were dismissed.
On Jan. 20, 2021, Aug. 13, 2021, May 16, 2021, and September 1, 2022, Kriv appeared in person each time and disputed four different automated traffic violations issued to his personal BMW vehicle. On those four dates, Kriv provided the judge with a forged police report that claimed that on the day of the alleged traffic violation, his BMW was stolen by his girlfriend, prosecutors said.
All four of the police reports appeared to be nearly identical to each other, aside from their dates, prosecutors said.
Prosecutors said the total cost of the 44 tickets dismissed since 2009 due to the alleged forged documents and testimony is approximately $3,665.
The charges brought against Kriv are punishable by probation or up to two to five years in the Illinois Department of Corrections.
Prosecutors said Kriv was employed by CPD from Aug. 5, 1996, until Jan. 20, 2023 — when he retired. Prior to retiring, Kriv was relieved of his police powers on Jan. 10, 2023 due to these charges.