Former Illinois chief justice Thomas Fitzgerald dies at 74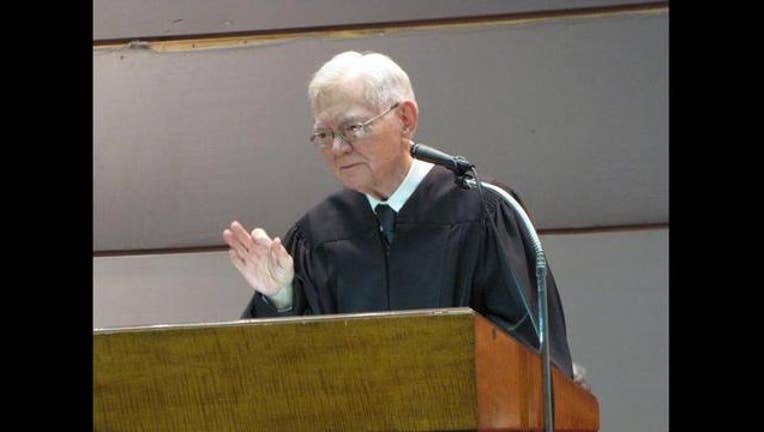 article
SPRINGFIELD, Ill. (AP) — Thomas Fitzgerald, the former chief justice of the Illinois Supreme Court who presided over the impeachment trial of then-Gov. Rod Blagojevich, has died. He was 74.
An announcement Tuesday by the Supreme Court said Fitzgerald died at his home on Sunday. Fitzgerald had said when he retired in 2010 that he had been diagnosed with Parkinson's disease.
Born the son of a judge in Chicago in 1941, Fitzgerald served as a Cook County prosecutor before being elected circuit judge in 1976 — at the time the youngest elected jurist in the county's history.
Chief Justice Rita Garman, who joined the high court shortly after Fitzgerald's election in 2000, said he never changed over the four decades she knew him.
"He was a warm and caring person," Garman said in a statement. "Even when on the bench, his demeanor revealed his genuine concern about the people who appeared before him."
In 2008, Fitzgerald was elevated to chief justice, a largely administrative post. But by virtue of the title, Fitzgerald presided over the state's first-ever gubernatorial impeachment trial. Blagojevich was impeached and removed from office in 2009 and was later sentenced to federal prison for political corruption.
Opening the proceedings in the Illinois Senate chamber on Jan. 26, 2009, Fitzgerald said, "This is a solemn and serious business we're about to engage in." Blagojevich famously skipped the trial for a round of national TV appearances, and Fitzgerald ordered that the proceedings continue as if Blagojevich had pleaded not guilty.
"It was fitting that in a time of crisis in the state of Illinois, he was the very public face of integrity, and his dignity and wisdom provided confidence in the proceeding," Justice Mary Jane Theis, who replaced Fitzgerald on the high court, said in a statement.
In 1999, the Supreme Court had chosen Fitzgerald for the sensitive task of heading a special committee to improve the way capital punishment was imposed. Trial errors had led to the release of 13 condemned men and then-Gov. George Ryan was about to put a hold on executions, calling the process "fraught with error." The group drafted landmark rules, including requiring that cases be tried only by court-trained attorneys. Agitation against the death penalty continued and Illinois abolished it in 2011.
Fitzgerald initially sought retention to a second, 10-year term in 2010. But he resigned in September that year, disclosing his medical condition.
"I didn't want to do anything to hurt the court or the people it serves," he told the Chicago Tribune at the time. "Right now, I'm fully capable of discharging its duties. I don't know how long that will be."
___
Online: Illinois Supreme Court: http://bit.ly/1k8eRY3
___
Contact Political Writer John O'Connor at https://twitter.com/apoconnor