Four days after shooting, 12-year-old Kanari Gentry-Bowers dies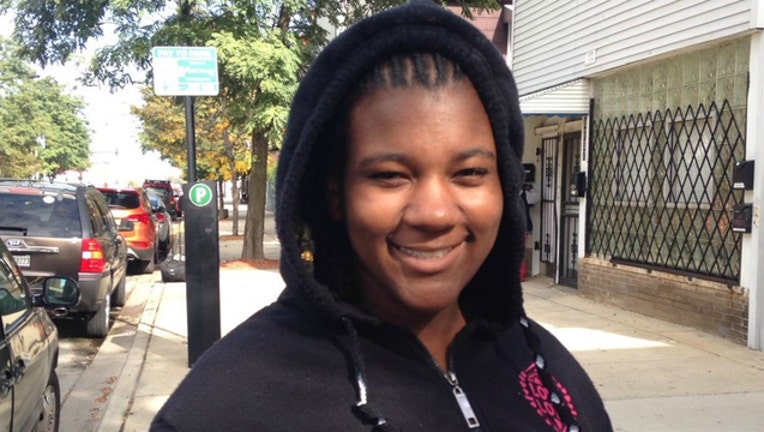 article
SUN-TIMES MEDIA WIRE - Kanari Gentry-Bowers, the 12-year-old struck by a stray bullet as she played at her school playground on Saturday night, died Wednesday after four days on life support at Stroger Hospital, the Chicago Sun-Times is reporting.
"Kanari Gentry Bowers passed away this afternoon," the family said in a statement released by Stroger Hospital. "We are appreciative of all of the thoughts and prayers we have received in the past several days. Please keep your children close and do whatever it takes to protect them from the senseless gun violence in our city."
Community activist Dawn Valenti confirmed earlier that the girl had died, and Kanari's aunt, Rochetta Tyler, posted a mournful, all-caps message on her Facebook page Wednesday: "OMG KANARI IS GONE OMG NOOOOOOO"
Bowers was on the basketball court at Henderson Elementary, on the corner of W. 57th and South Wolcott around 7 p.m. Saturday when gunshots rang out.
Kanari was struck in the head, and family members said in the ensuing hours, emergency responders and doctors revived her at least three times after her pulse all but disappeared.
Kanari was one of three children under the age of 13 killed in the city by gunfire in the last week, a number that includes Takiya Holmes, who was wounded by a stray bullet about an hour after Kanari was shot.
Takiya was taken off life support and died Tuesday at Comer Children's Hospital, a day before Antwan C. Jones, 19, was charged with first-degree murder. Prosecutors say Jones had opened fire on a group near the Parkway Gardens apartments in Englewood, and a stray bullet struck Takiya inside a van, where she had been riding with her mother and siblings.
Two-year-old Lavontay Wright was shot and killed along with his uncle, Lezarek Collins, Tuesday in an apparent ambush attack that also wounded the toddler's pregnant aunt. The child's aunt had been streaming video on Facebook Live when an unknown attacker opened fire on the car, loosing at least 14 shots. The 20-year-old aunt sprinted away from the car and survived, but was shot in the stomach.
Family members have said Kanari was a vivacious child. Henderson Principal Marvita Jackson-Ivy recalled that the girl had announced to her classmates that she planned to become a judge just a few days before she was shot. Students at the West Englewood school spent Monday morning making an enormous get-well card for Kanari, and talking to counselors. Despite warm temperatures this week, Jackson Ivy said she has not allowed outdoor recess yet.
"It's just too much outside right now," she said. "The children are worried. We have a big gym on the fourth floor."
Valenti, a crisis responder whose organization, Chicago Citizens for Change, consoles the families of victims of violence in the city, said the flurry of deaths has been chilling.
I've been tweeting (President Donald) Trump to send in the feds," she said Wednesday. "We can't continue like this. Too many babies are dead just in the last few days."