Fox: Knee injuries to Forte, Royal likely not season-ending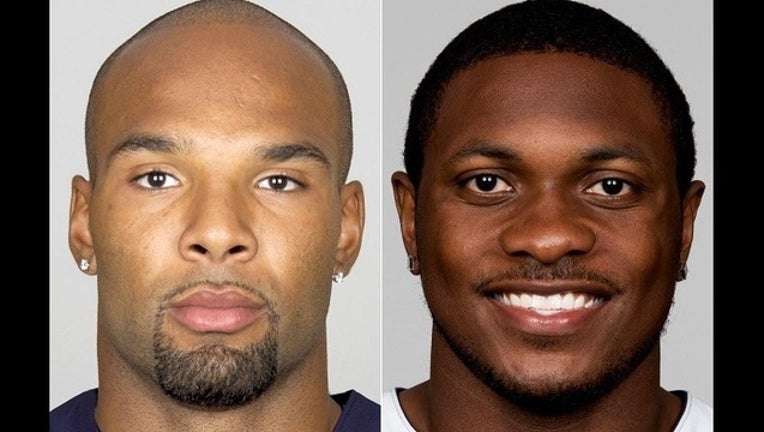 article
LAKE FOREST, Ill. (AP) — Chicago Bears star running back Matt Forte and veteran receiver Eddie Royal likely will return this season and probably won't need surgery to repair knee injuries they suffered in Sunday's loss to the Minnesota Vikings.
"I don't see it being season-ending on either one," coach John Fox said Monday.
Does he anticipate surgery for either player?
"No," Fox said.
A day after Forte injured his right knee and Royal hurt his left one, Fox said he did not have an exact diagnosis or timetable for their returns. Both players left Sunday's game, and losing either — particularly Forte — for an extended time would be a big blow for a rebuilding team.
The Bears are 2-5 after losing on a last-second field goal by Blair Walsh, with a Monday night game at San Diego up next.
Royal was injured in the first half, while Forte exited after being hit in the right leg by Minnesota's Harrison Smith following a reception early in the third quarter.
The two-time Pro Bowl pick was examined on the sideline before walking toward the locker room shortly afterward and did not return. Forte was seen slightly favoring his right leg after the game. A fan asked if he was OK, and he said, "Yeah."
The 29-year-old Forte has mostly been a model of durability in his eight seasons. He sat out the final four games in 2011 because of a sprained MCL in his right knee and another the following year because of an ankle injury. That is the only time he has missed, and there is no question he ranks right near the top on the list of players the Bears can least afford to lose.
If Forte is unavailable, rookie Jeremy Langford would figure to carry a bigger load.
"We talked about the importance of him this past week and what he means to this team," quarterback Jay Cutler said after Sunday's game. "I think Jeremy Langford is in that mold. He doesn't have the experience Matt does by any means but he can catch, he can run, he can block."
A fourth-round pick out of Michigan State, Langford has 80 yards on 27 rushes. He finished with 46 yards on 12 attempts against Minnesota, but Fox sees potential.
He said Langford is a quick learner who is not fazed by the more complicated schemes, particularly in the passing game.
"They're not just handing off to him," Fox said. "The protection element, routes, sometimes some of the things you see are a little bit more exotic. So he's adapted to that very well as a rookie coming in from college to the NFL."
It was not clear when Royal was hurt. Marc Mariani filled in for him on offense.
The injuries to Forte and Royal are just the latest on a long list for the Bears.
They juggled their offensive line with center Hroniss Grasu sitting out Sunday's game with a neck injury.
Receiver Alshon Jeffery (hamstring), left tackle Jermon Bushrod (shoulder), safety Antrel Rolle (ankle) and linebacker Shea McClellin (knee) are among the players who have missed big chunks of time this season because of injuries. The Bears also lost center Will Montgomery to a broken leg, and rookie Kevin White (shin) has been sidelined all season.
"You get new people, you're training players at positions, whether it's been acquisitions off people's practice squads or bringing in new people," Fox said. "Regardless of the position, there's a trickle-down effect whether it's on offense or defense or special teams. It makes it a little more challenging. But nobody rescues you; you just make do with what you have."
___
Online:
AP NFL website: www.pro32.ap.org and www.twitter.com/AP_NFL