Full-size, functional caravan made of LEGOs sets Guinness record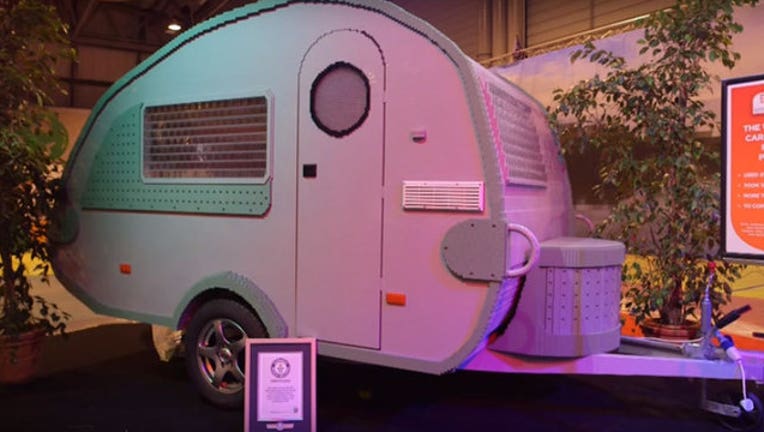 article
A new Guinness World Record was set in Birmingham, England, for the largest caravan build with interlocking plastic bricks.
In other words, a team of 12 professional LEGO builders got together in England and assembled a 215,158-piece caravan built entirely of LEGOs. It also features running water, electricity and a foldout bed.
The caravan looks virtually identical to a real "teardrop" style caravan, as required by the Guinness World Records guidelines.
The project took over 1,000 man-hours during the course of 12 weeks, with the result now on display at the Motorhome and Caravan Show 2015 in England.