Gary man charged with fatally shooting man who stole his car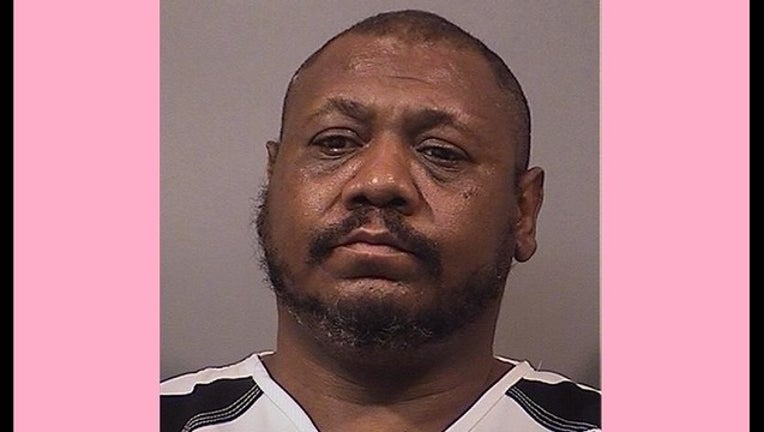 article
GARY, Ind. (STMW) - A northwest Indiana man has been charged with fatally shooting the man who stole his car outside a liquor store Saturday night.
James E. Adams, 51, of the 2200 block of Carolina Street in Gary, was charged with murder for the shooting that happened at 8:20 p.m. in Gary, according to Gary police.
Officers responded to a crash in the 1300 block of Cleveland Street and found a 1995 maroon Cadillac crashed into the garage of a home, police said. The driver was unresponsive with multiple gunshot wounds.
He was identified as 18-year-old Anfernee Jones of the 2200 block of Attucks Place in Gary, according to the Lake County coroner's office. He was pronounced dead at the scene.
A search of records found the Cadillac was registered to Adams, police said.
Adams showed up at the police station and said he had gone to the Discount Liquor Store in the 2100 block of West 15th Avenue and parked his car across the street, according to a criminal complaint. He left the keys in the ignition and the vehicle unlocked.
While inside the store, Adams looked outside and saw someone getting into his vehicle, according to the complaint. He left the store, pulled out a handgun, ran to the driver's side window and fired.
Adams said he started walking home and wasn't able to call for help because his cellphone didn't have service. When he got home, he called police, according to the complaint.
Adams initially told detectives he saw two males getting into his car. Detectives asked if either of them had a gun, and he said no. He later admitted to lying about the second person because he didn't want to go to jail, according to the complaint.
Authorities determined Jones did not have a gun and no weapon was found in the Cadillac.
Two employees at the liquor store said they saw Adams run out of the store  with a gun and heard the shots. The shooting was also caught on surveillance video outside the liquor store, the complaint said.