Gary man is new suspect in Lake County Jail lobby fire: sheriff
CHICAGO - A Gary man, who is now in custody, has become the new suspect after a fire was purposely set inside the lobby of the Lake County Jail earlier this month.
Initially, the Lake County Sheriff said 26-year-old Ryan Andrews was the suspect in the arson, who they say was identified in a photo lineup by witnesses. An arrest warrant was issued and he was taken into custody in Tinley Park, Illinois.
After being extradited back to Indiana and while in custody, the Lake County Sheriff says tips they received led them to 40-year-old Terrance Craig.
"From the beginning of this investigation, our detectives were considering two persons of interest," Sheriff Oscar Martinez said.
"Both Andrews and Craig shared some similar physical characteristics and both had previous contact with police for disruptive incidents," he added.
"There was an initial lineup including Craig's photo, but witnesses could not identify him.  This could be because in the booking photo we had of Craig at the time, his face was fuller than it appears now.  Craig evidently lost weight since that booking photo was taken, which changed his appearance drastically."
SUBSCRIBE TO FOX 32 CHICAGO ON YOUTUBE
According to authorities, Craig entered the jail lobby shortly before noon on June 5th carrying a jug believed to contain some form of accelerant. He then doused the lobby with the liquid before igniting it and fleeing the scene.
The fire was put out quickly, preventing any significant damage or injuries.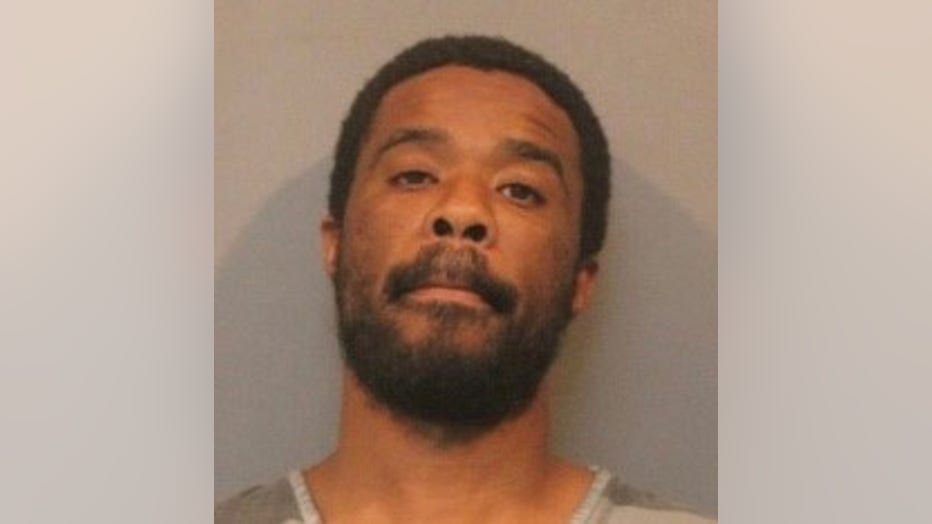 Terrance L. Craig | Lake County Sheriff
"I believe the process worked as it should in this case, and I am proud of the work of our detectives in establishing Terrance Craig as the new primary suspect in this case. They continue to follow up on leads, which is something we do with every case.  No law enforcement agency wants to arrest the wrong person for a crime; but it's part of the normal investigative process that we look for additional information and try to verify that information," Sheriff Martinez said.
"Our officers acted in good faith."
Andrews was released from custody after Craig was identified as the new suspect, the sheriff said.
Craig was arrested on June 12th.