Gas leak prompts evacuations in Ottawa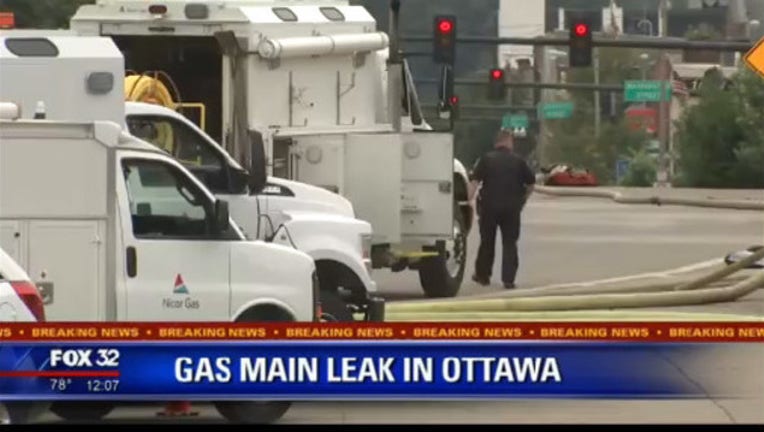 OTTAWA, Ill. (AP) - Several businesses, including a motel, in an Illinois community were evacuated after construction workers damaged a high-pressure natural gas line.
The Ottawa Police Department says residents in the downtown area were told to shelter in place for about four hours Tuesday until utility crews were able to shut off the gas. No injuries were reported, but workers needed time to reach the buried gas line in the city about 60 miles southwest of Chicago.
Those staying at a downtown motel were given shelter at the Ottawa High School gym. Several streets in the downtown area were also closed while crews worked to repair the leak, which spread a natural gas odor around much of the city.