Girl, 17, charged with fleeing crash with man on hood of car, running him over
BEACH PARK, Ill. - A 17-year-old girl is facing charges as an adult after she allegedly ran over a man who was clinging to the hood of her vehicle following a traffic accident in north suburban Beach Park.
A Lake County sheriff's deputy was on patrol around 1:30 a.m. when he saw two vehicles, including a 2004 Toyota Camry driven by Liliana Wagner, speed away from a business in the 37800 block of North Sheridan Road, according to a statement.
As the deputy attempted to pull Wagner over, he noticed a man clinging to the hood of her Camry waving for his help, the Lake County sheriff's office said.
SUBSCRIBE TO FOX 32 ON YOUTUBE
Wagner swerved and abruptly stopped when the second vehicle passed the deputy and pulled alongside her Camry, causing the man to fall off the hood of the vehicle. She then ran the man over before continuing to flee, the sheriff's office said.
The deputy stayed with the victim, a 19-year-old Waukegan man, before he was transported to Advocate Condell Medical Center in Libertyville with life-threatening injuries.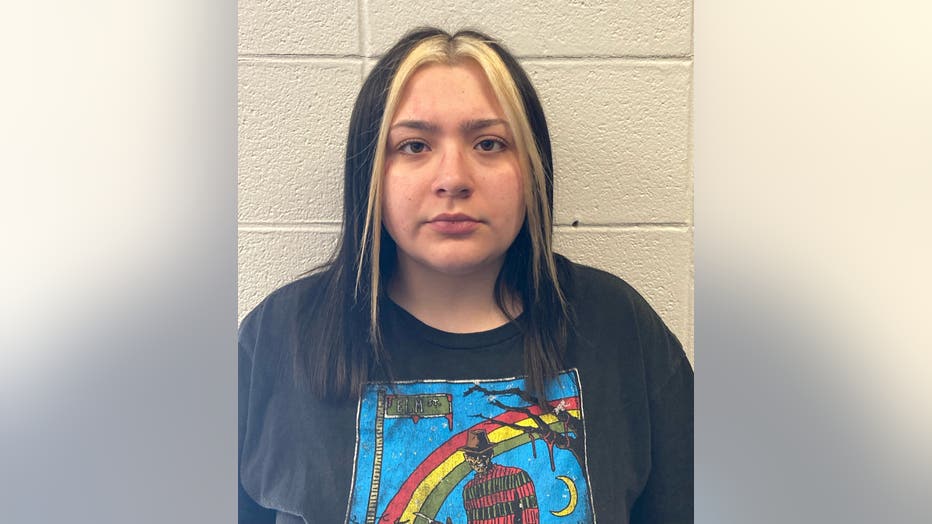 Liliana Wagner | Lake County Sheriff's Office
According to officials, the second vehicle continued to follow the Toyota and called sheriff's dispatchers to report its location. A deputy located and pursued the Toyota on southbound I-94, and Stop Sticks were deployed bringing the vehicle to a stop at mile marker 41.75 near Rosemont.
Wagner, from Winthrop Harbor, and two passengers were arrested and taken to the Lake County Sheriff's Office Criminal Investigations Division.
Wagner was charged with leaving the scene of a personal injury accident, aggravated driving under the influence of alcohol and aggravated fleeing to elude.
Wagner surrendered to the Lake County Sheriff's Office on Wednesday and was ordered held on a $250,000 bond.
According to investigators, the Toyota fled the Beach Park business after a minor crash. The 19-year-old man attempted to intervene after the crash, and jumped on the hood of the Toyota to avoid being struck, the statement said.
The victim continues to recover while undergoing intensive rehabilitation treatments, officials said.