Girl dead after Back of the Yards fire caused by smoking materials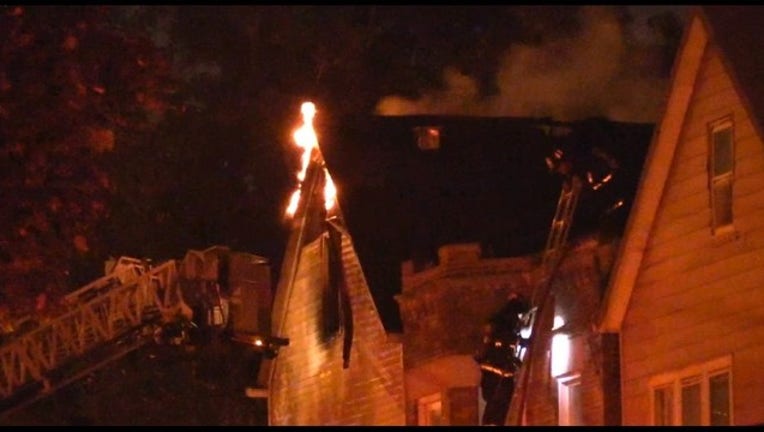 article
CHICAGO (Sun-Times Media Wire) - Neighbors and friends of a 12-year-old girl found dead after a Friday night fire in Back of the Yards — caused by "careless use of smoking materials" — say they're devastated at the loss of a little girl who always made them laugh.
The Cook County medical examiner's office on Saturday identified the girl as Tatianna Joseph.
Family friends and neighbors called Tatianna a "cheerful" girl and spent most of the summer playing outside with other kids on the block. She had just started 7th grade at Dewey School of Excellence, the Chicago Sun-Times is reporting.
But on Friday, the girl's body was found near a closet in the attic of her home in the 5000 block of South Carpenter. The fire began about 10 p.m. and it took firefighters about 50 minutes to extinguish the large blaze that shot flames through the roof.
Authorities said a group of people — apparently teenagers — were in the attic at the time of the fire, and four of them jumped from the front window when the fire spread, according to Fire Media Affairs Director Larry Langford.
Smoking materials ignited a large amount of clothes that was being stored in the back of the building, which then rapidly shot up the back steps to the roof, Langford said.
A 16-year-old boy who jumped from the attic's front window was taken in serious condition to Stroger Hospital. Three others were taken to Holy Cross Hospital in fair-to-serious condition.
An autopsy found Tatianna died of smoke inhalation and burn injuries. Her death was ruled an accident.
Neighbors and friends on Saturday stood outside of the home in disbelief.
"Tatianna was at my house every day. Tatianna was a good kid," said neighbor Marquita Edmonds, 27. "She was goofy. She had us laughing yesterday. We were just joking with her yesterday…She was always laughing. She was never in a bad mood when she came around. She made everybody smile. She just had such a good personality and was a good kid."
Romel Roberts, 12, frequently played with Tatianna.
"Yesterday we were playing with each other. We would play fight…we would always play with each other, laugh at each other. I can't understand how she's gone. I don't know what to say," Roberts said.
Prentice Williamson lives next door. He said he got a call from his wife on Friday night who told him that firefighters had knocked on their door and told them to evacuate. He rushed home to make sure his wife and their 6-year-old son were OK.
Williamson said his son frequently plays with Tatianna's little brother.
"We were standing out here when they were trying to get the blaze out. It was raging for awhile even after the people that survived got out," Williamson said. "I feel lucky that the firefighters came and were expeditious in getting people out of the apartments. But it's very tragic that it had to happen to her."
Williamson said he was shocked to learn about the cause of the blaze: "That's kind of hard to even take in. Either way it happened, it's real sad."
Firefighters on Saturday canvassed the block and passed out smoke detectors as a reminder of fire safety.