Girl tries to take selfie with peacock, but the bird is not amused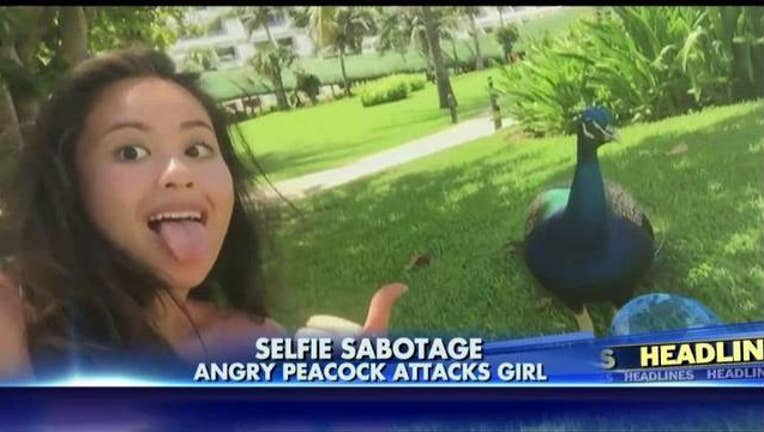 article
(FoxNews.com) - A girl's attempt at taking selfies with a peacock terribly - and hilariously - backfired.
According to The Daily Mail, Jazmine Casal was posing in front of the bird while on vacation with her family in Cancun, Mexico.
Video shows her making faces and sticking her tongue out in front of the peacock as music plays.
Suddenly, the bird raises its wings and lunges at her, as she screams and drops the camera to the ground.
Read the full story on FoxNews.com.