Glamping near Chicago: Be outdoors in style and comfort
CHICAGO - When it comes to glamping, you won't find skunks in the tents and worry about being eaten by bears. It's all about being outdoors without leaving behind the conveniences you expect at a hotel.
Mike Doyle and Sam Shandley are the founders of Off Map, a glamp-ground two-hours away from Chicago in South Haven, Michigan.
"When you are looking for a vacation, you'd love to have an adventurous, unique, outdoor experience. That is frankly hard to do out here in the Midwest," Doyle said.
DOWNLOAD THE FOX 32 NEWS APP FOR BREAKING ALERTS
"Sam a few years back did a national park road trip, living out of his car for a few months," Doyle added.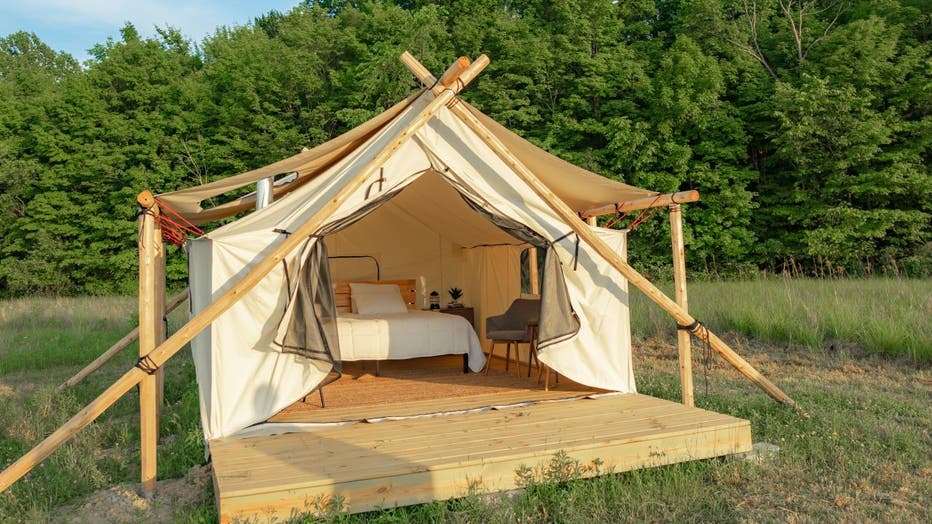 "At the end of it I was quite good at camping, but somedays I just didn't want to sleep on the ground," Shandley said. "You want a bed, and you want to just show up and have everything taken care of for you."
Off Map features dozens of safari tents that are fully furnished with either a king-sized bed or three singles. All tents also have reading chairs, a nightstand, and a wood burning heater for chillier nights. The grounds feature an indoor lodge where breakfast is served, and a community fire pit with live music on the weekends.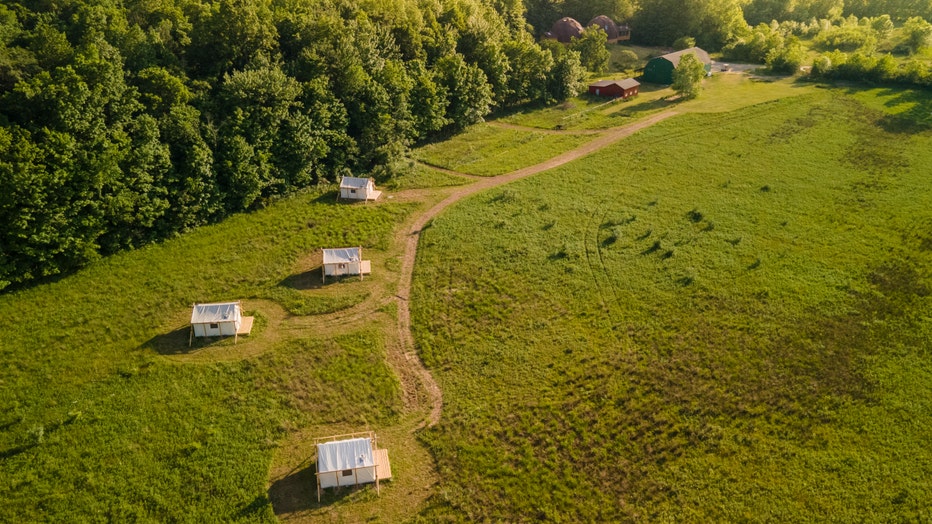 "There's tons to do in the area. We're ten minutes from South Haven and 20 miles from Saugatuck. There are wineries and breweries here. Beaches and parks too," Doyle said.
Jeannie Weber and Chris Kratschmer, a couple from Chicago, got a chance to test Off Map's cabins before its launch this July.
"Sometimes it's nice to get out of the city and do something a little bit different," Kratschmer said.
The couple also says you get the outdoors feeling of camping, without the fear that comes from a night in the wilderness.
"The land that the glam-ground is on is absolutely beautiful," Weber added. "You feel secluded but not in a creepy, horror movie vibe by any means."
"There are other tents around too. You're in a field where you can see the other tents, but you're not right on top of them. It feels like you're clearly outdoors, but not hidden in the woods," Kratschmer said.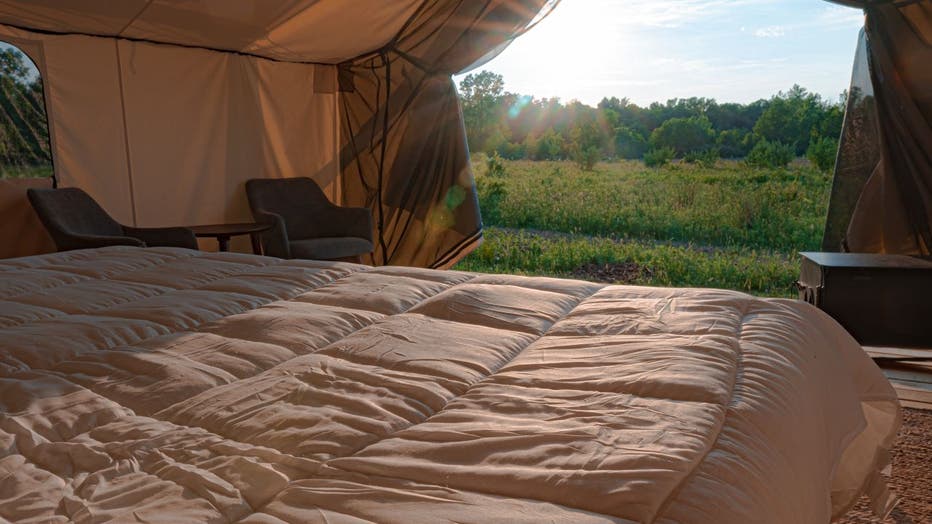 The Off Map team says it's all about opening outdoor living for more people to enjoy.
SIGN UP FOR EMAIL UPDATES FROM FOX 32 NEWS
"Camping is great. If you can make it easier, it's more available and accessible to people. It's a great way to have an escape and an adventure. A unique weekend that's hard to do in the Midwest."