Gov. Rauner vetoes Illinois union arbitration bill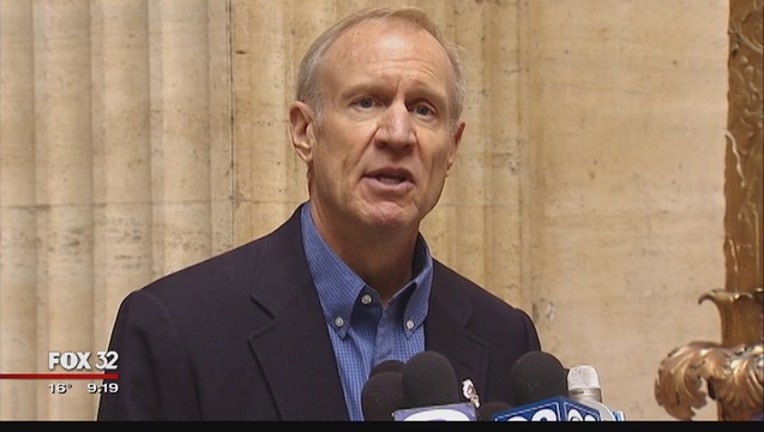 article
SPRINGFIELD, Ill. (AP) - Illinois Gov. Bruce Rauner vetoed legislation Monday that would let an arbitrator settle state-employee wages and working conditions if union negotiations stall, describing the bill as an attack on taxpayers.
Rauner's action is the latest chapter in prolonged contract negotiations with Illinois' largest union representing state workers, with each side accusing the other of being unwilling to compromise. The Republican governor for weeks had been expected to veto the bill, having vetoed an almost identical bill last year.
The governor said sending negotiations to an arbitrator would favor the union and strip away his power to represent taxpayers on a new labor agreement with state workers.
"My action today defends taxpayers who are being denied their voice at the bargaining table," Rauner said in his veto.
The move comes as his administration and the American Federation of State, County and Municipal Employees present their case during a weekslong hearing with the state's labor board as to whether negotiations have reached an impasse. That determination would give Rauner the power to impose his own terms for a contract to replace the one that expired June 30.
"Given that power, the governor could impose his demands and leave state employees no choice but to strike. That's exactly what Rauner as a candidate vowed to do," AFSCME's state council Executive Director Roberta Lynch said in a statement. She said the bill would be a way to find compromise and avoid a strike.
A determination from the state labor board could still be months away.
Rauner has wanted to curb the power of unions, which strongly favor Democrats here, since he took office last year. Addressing the unions' influence is one of the goals of his "turnaround agenda," which he says is designed to improve the state's business climate.
Rep. Emanuel Chris Welch, a Democrat from suburban Chicago and sponsor of the bill, said the measure was a "responsible way forward" to avoid a strike.
"I just think he's blinded by his zest to bust unions in this state," he said.
Rauner has said the salary and health benefits are too expensive and unaffordable for a state facing a $5 billion deficit and billions in unpaid bills. Lynch said state workers deserve fair wages and affordable health care.
Ruling Democrats can try to override the veto. They were unable to do so last year on the similar bill.
"It's a shame that our negotiations have devolved to the point that we need to do something like this," said Sen. Don Harmon, an Oak Park Democrat who also sponsored the bill. "But there are too many folks dependent on state services to leave the status quo and encourage a lockout or a strike. Too many people would be hurt."
___
Find Ivan Moreno on Twitter: http://twitter.com/IvanJourno