Group recommends Illinois school funding fix; future unclear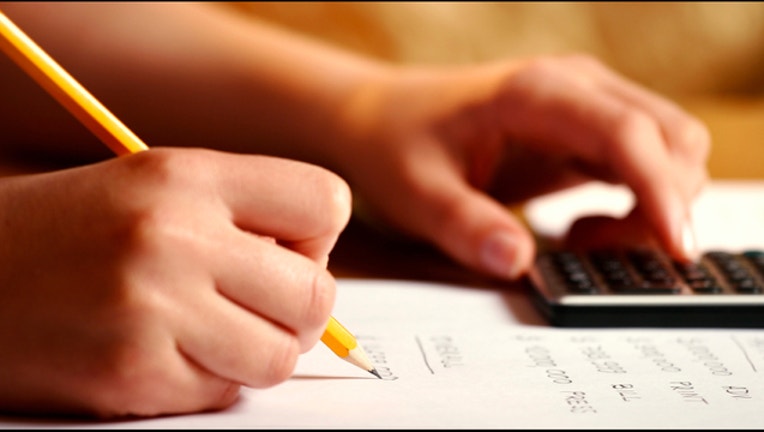 article
CHICAGO (AP) - A bipartisan group of lawmakers and other officials reached agreement Wednesday on a plan to bring more equity to the way Illinois funds its schools, although enacting the blueprint could be tricky amid the state's budget stalemate.
Republican Gov. Bruce Rauner convened the 25-member commission six months ago to address the growing spending gap between low- and high-poverty districts, one of the widest such gaps in the nation.
The framework would create funding targets for districts based on the needs of a student population, rather than the current system in which every district receives the same base level of per-student funding. Under the new model, districts with high percentages of low-income or disabled students, for example, would get additional resources.
Democratic state Sen. Andy Manar, who has sponsored previous school funding legislation, had hoped the commission would be able to introduce legislation on Wednesday. But short of that, he said the fact that the group agreed that more resources are needed for districts with high numbers of low-income students is "substantial."
"Now today the task is to take this report and translating it into a bill," Manar said. "The true measure of success will be .... whether or not Democrats and Republicans in the Legislature can come to an agreement with Gov. Rauner and enact a meaningful change."
Previous efforts to overhaul Illinois' school funding formula have failed, in part because bolstering poorer districts either shifted money away from wealthier ones or cost the financially struggling state billions more overall. And many obstacles remain.
The group estimated it would cost an additional $3.5 billion to $6 billion to ensure each district has adequate funding.
Illinois Secretary of Education Beth Purvis - who was appointed by Rauner to chair the commission - said that amount would vary depending on how the legislation is written, what percentage of spending comes from the state and the demographics of individual districts. She said the increase would be phased in over many years and that no school district would receive less money than it's currently getting on a per-student basis.
The commission didn't address where that money would come from. That decision would be left to the Democrat-led Legislature and Rauner.
The talks about overhauling the school formula have progressed even as lawmakers remain unable to solve the state's overall budget standoff, which is now well into its second year. Democratic and Republican leaders in the state Senate included school funding reform in a recent attempt to negotiate a "grand bargain" solution to the larger crisis.
Illinois House Democratic Majority Leader Barbara Flynn Currie, a committee member, said new resources are critical to the success of an equitable funding formula. She added that questions remain over how to increase funding without overburdening local taxpayers who are already "taxing themselves to the hilt" to fund their schools.
Illinois ranks among the top 20 states in terms of overall K-12 spending - but state government contributes just 25 percent of the total, leaving districts to rely on property taxes to make up the difference after accounting for federal contributions. This means students in low-income districts receive 20 percent less funding than their peers in wealthier ones, according to the report.
The current formula hasn't been updated since 1999, when the state expanded funding for all districts by varying amounts.
Several other issues that spelled the end for funding reform legislation in the past remain unsettled. These include the funding of Chicago's teacher pensions - the only pensions funded by a school district instead of the state.
"There are many issues that we had to leave unresolved," Currie said. "That is not a surprise and it doesn't mean the commission's work doesn't have a lot going for it."
Rauner applauded the commission and said he wanted to work with lawmakers to resolve remaining issues and enact reform "as soon as possible."
___
Associated Press reporter Sara Burnett contributed.
Follow Kiannah Sepeda-Miller at https://twitter.com/kiannahsepeda .