Gunman in Coke bottle costume robs Kentucky restaurant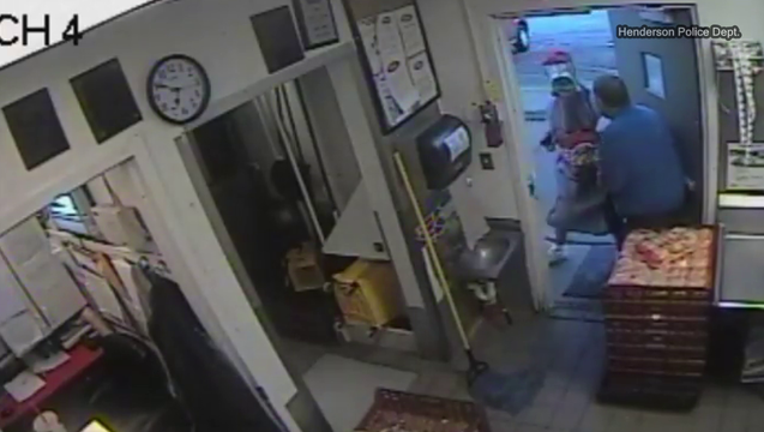 article
HENDERSON, Kentucky - Police in Kentucky are looking for a man dressed in a Coca-Cola bottle who robbed a restaurant at gunpoint.
The Henderson Police Department released a short clip of the gunman in his soda bottle costume robbing a Rally's Restaurant just before 7 a.m. on Monday.
The video shows the man pointing a gun at the restaurant manager and forcing his way inside. He managed to get away with $500.
The suspect is described as a white male. They say he got away in a gray mini-van.
Anyone with information on the soft-drink-costume-wearing gunman is urged to contact police.