'It doesn't make any sense': Dad speaks out after daughter, 3 others killed when car hits train in Harvey
HARVEY, Ill. - Four Chicago area families are overwhelmed with grief after a car slammed into a moving freight train and burst in the flames, killing two men and two women.
It happened Tuesday morning on the border of south suburban Harvey. CSX Rail crews and state investigators were the scene of the deadly crash all day Tuesday.
Also at the scene was a grieving Tyrone Rush, the father of 30-year-old Tieasha Rush, one of the four people killed in the accident.
"It doesn't make any sense," the father said between tears. "Because I don't know how this could happen. I don't know how somebody could like, go across the tracks."
Harvey Police said the car was headed south on Halsted around 2 a.m. when it slammed into the train in the middle of the intersection at 155th Street. 
"It went through the gates that were down and functioning properly and hit the train that was going through the intersection at the time," said Harvey Police Spokesman Jason Baumann. "The train was almost completely out of the intersection. In fact the car hit the final car of the train."
The car burst into flames and police had to tow the car to another location before the bodies could be removed.
Also killed in the crash was the car's driver, 37-year-old Jeremy Robinson of Riverdale, and two passengers, 23-year-old Xavier Moore and 39-year-old Jada Moore, both from Chicago.
Family members gathered at the Harvey police station in shock. 
"(Tieasha) was a beautiful young lady," said Rush. "Everything. My oldest daughter, man. She had a beautiful daughter, and they keep calling me and I can't even know what to tell them. I don't even want her to know that her mama passed away."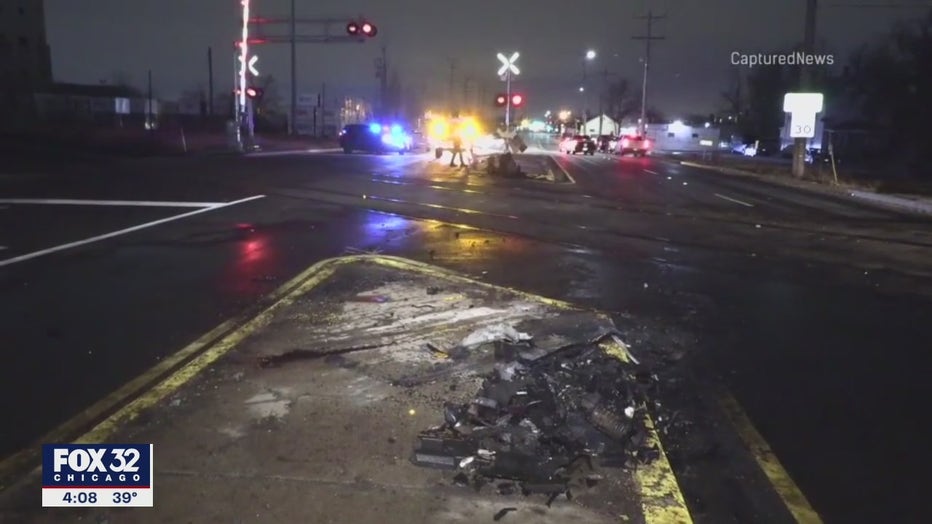 There were no injuries to the train's operators. 
Because it was the last car of the train that was hit, police said the engineers weren't even aware of the accident until later.
Federal and state railroad authorities are also investigating the crash.