Head of Gliniewicz investigation George Filenko resigns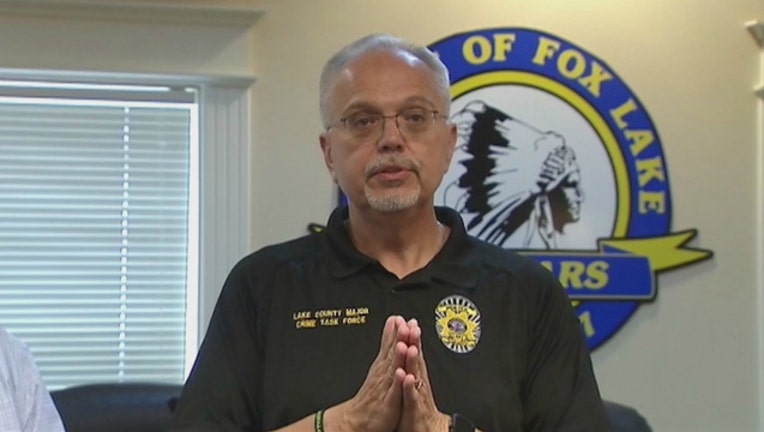 article
CHICAGO (FOX 32 News) - Lake County Major Crime Task Force Commander George Filenko, best known for leading the investigation of Fox Lake Police Lt. Joe Gliniewicz, is stepping down.
Filenko, who has served for 11 years on the Task Force including the last six as Commander, will retire effective April 1 but will remain in an advisory capacity, according to a press release.
"George Filenko is responsible for taking the Task Force to a new level of professionalism during his tenure as Task Force Commander.  He's restructured the way the Task Force handles homicide investigations, officer involved shootings, and in-custody deaths.  I'm extremely proud of the extreme dedication, professionalism, integrity, and hard work of George during his tenure, there's no doubt he will be missed as Commander of the Task Force,"  said Chief Mark Fleischhauer, Chairman of the Lake County Major Crime Task Force Board.
"Throughout the past 11 years, George has given up vacations, anniversaries, birthdays, and many other special occasions.  Not to mention the fact, George has contributed thousands of hours of unpaid time working cases for the citizens of Lake County.  I'm very happy for George, he can finally spend some well-deserved time with his family and have some relaxation" added Chief Fleischhauer.
Filenko's career with the Lake County Crime Task Force has included over 200 homicide investigations including the death of 16-month-old Benjamin Kingan of Deerfield. 
Daycare worker Melissa Calusinski was convicted of his death for intentionally slamming the boy's head to the ground. However, that confession came during an interview that lasted more than nine hours, in which she initially denied having anything to do with Benjamin's death at least 79 times, for over six hours. Filenko was one of the officers who questioned her. Calusinski's  attorneys have said Calusinski eventually confessed, in part because of her low IQ and her belief that she would be allowed to go home.
Calusinski is currently in prison, serving a 31-year sentence. She is waiting for the state to respond to a defense motion to either hold a new trial, or grant her outright release.
Filenko was the public face of the investigation into the September 1, 2015 death of Fox Lake Lt. Charles Joseph Gliniewicz who the Task Force found had staged his own death to look like a homicide after realizing he would be exposed as a thief after a months-long investigation.
As the probe into Gliniewicz's death stretched on, suspicion grew that he had killed himself, but investigators publicly treated it as a homicide investigation until announcing that he shot himself. The lieutenant fired first at his cellphone and ballistics vest, then inserted his handgun inside the vest and fired at his heart. According to the results of the investigation, he then fell forward as he was dying, scraping his face, which could have been an intentional effort to create the appearance of a struggle.