Heat wave expands in Midwestern and Southern US states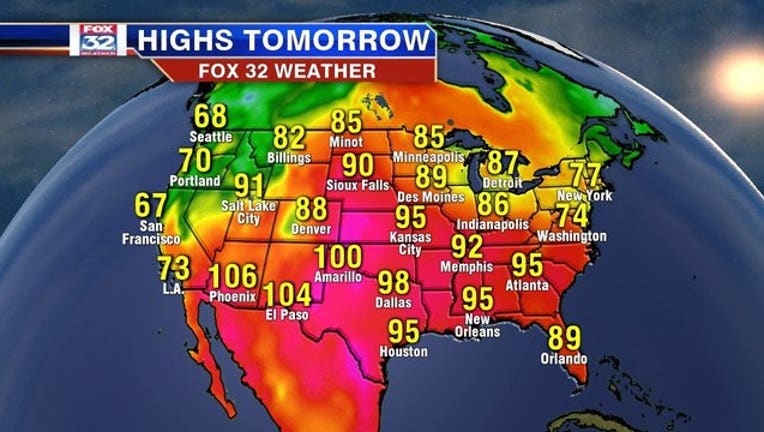 article
KANSAS CITY, Mo. (AP) - A sweltering heat wave is expanding as temperatures in the Midwest and South approach near record-setting levels in the waning days of spring.
The National Weather Service says the number of states under heat advisories nearly doubled Thursday to 12. The affected states are Missouri, Kansas, Texas, Oklahoma, Arkansas, Mississippi, Iowa, Nebraska, Illinois, Louisiana, Kentucky and Tennessee.
Temperatures are forecast in the 90s across much of those states, but the humidity is expected to make them feel much hotter. Heat indexes are expected to hit 115 degrees in central Oklahoma and northeastern Arkansas.
The weather service in Little Rock said on Twitter: "It's DISGUSTING out there!" In central Kansas' Salina, the thermometer hit 106 degrees on Wednesday, tying the record for that date.
Some relief is expected this weekend as the humidity decreases.