High schools try letting kids learn at own pace -- with no F grades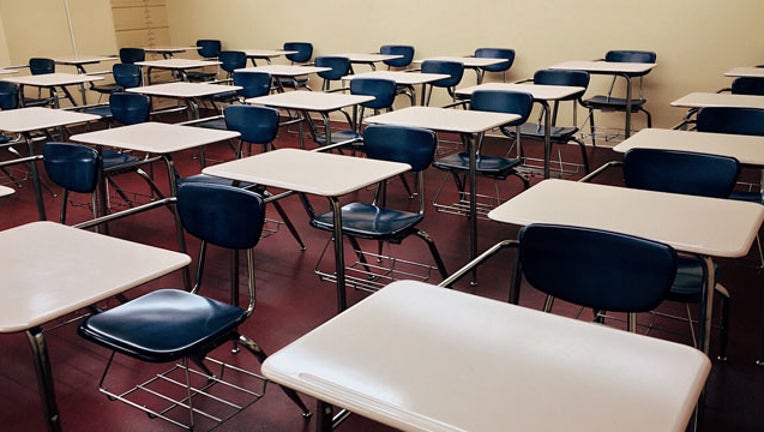 article
CHICAGO (AP) -- High schools across Illinois are testing an approach that allows students to learn at their own pace, a concept introduced decades ago at the University of Chicago in which there are no F grades and students choose how to approach mastering a subject.
Ten school districts statewide are implementing the sometimes controversial competency-based learning program, the Chicago Tribune reported. They include Chicago Public Schools and districts in Peoria, Kankakee, East St. Louis and Rantoul.
Rather than the one-size-fits-all approach in many traditional classrooms, competency-based learning puts the responsibility to study and master skills on the students by letting them make their own decisions. Students turn to peers and online searches for answers before they lean on teachers for help.
The approach, first introduced in the 1960s, has experienced a resurgence decades later around the country as schools have pushed back on time schedules for learning.
"It is a huge discussion in education," said Susan Center, the director of teaching and learning in the Round Lake district. "Multiple articles talk about grades and what we're doing and why we are keeping them. It is hard to break a system that is over a century old."
Illinois has been slower than other states in launching the learning method. The Illinois General Assembly approved implanting competency-based learning pilot programs in 2016.
The 10 pilots were approved by the Illinois State Board of Education in 2017. Districts are in various stages of planning and implementation.
Among the changes from a traditional classroom is that students won't earn an "F" grade, because failing is considered an attempt at learning. Students might not receive report cards with letter grades. Graduates might receive transcripts that show whether a student has mastered various academic standards, rather than a simple GPA.
At Huntley High School northwest of Chicago, 120 freshmen will start the program this fall. Principal Scott Rowe says the he made changes to the program so students will receive a transcript with a GPA, because colleges were concerned about how they would award scholarships without one.
Rowe called it "a major educational innovation" for the school.
"This gives us the opportunity and the ability to allow those students to move at their own pace and work with each individual student differently because they're in different places," he said. "That's scary for teachers and it's very challenging for us, which is why this initial program is going to only be 120 students so we can make sure we're doing it right."
"Transitioning from traditional high school programming to competency-based programming is a major shift in both policy and day-to-day practice, and thus takes a significant amount of time to plan and implement, and provide professional development for staff and education for parents and students," said Aviva Bowen, spokeswoman for the Illinois Federation of Teachers.
Bowen said the transition doesn't provide funding and that the districts "will need to figure that out."