Historic bridge between Indiana, Illinois set for upgrade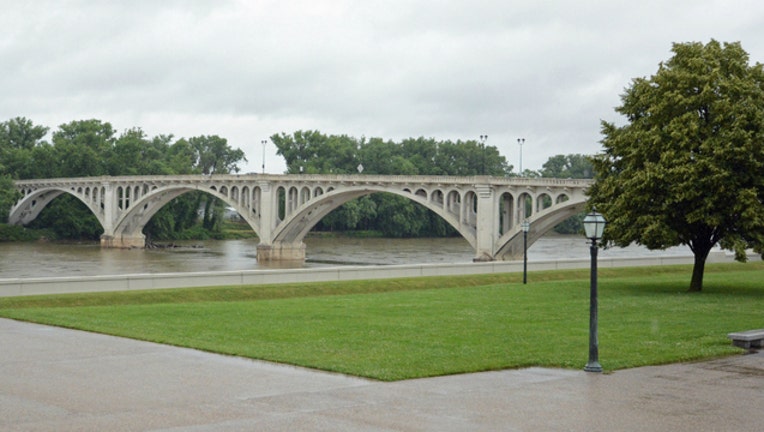 VINCENNES, Ind. (AP) — An 84-year-old arched bridge that links Indiana and Illinois over the Wabash River will close to traffic later this month for a $3.2 million renovation.
The Indiana Department of Transportation said Monday the Lincoln Memorial Bridge will close on or after March 21. The deck arch bridge will undergo an upgrade that will include cleaning, painting and joint sealing.
The Vincennes Sun-Commercial reports the span which opened in 1932 carries traffic between Vincennes and Lawrence County, Illinois, along Indiana 441.
Motorists can detour along Illinois 33, U.S. 50 and U.S. 41 during the expected six-monthlong project.
The bridge is part of the George Rogers Clark National Park that honors the American colonel who led forces that defeated the British at Fort Sackville in Vincennes in 1779.
___
Information from: Vincennes Sun-Commercial, http://www.vincennes.com