Hobart police say they're close to solving murders of Destiny Jackson, Nazirah Muhammad
HOBART, Ind. - Hobart police believe they are close to tracking down those involved in the double homicide of two young women that rocked the community late last year.
The fatal shootings happened right before the holiday season.
"When we heard about having two deceased females in our city, that's very surprising because that's not something that happens here in our community," said Hobart Police Captain James Gonzales.
Police believe 20-year-old Destiny Jackson and her partner, 19-year-old Nazirah Muhammad, were sleeping when they were brutally murdered in an apartment on Ruta Drive. Police believe the suspect or suspects used a table to hoist themselves onto the women's second floor balcony. Then, they entered through an unlocked sliding glass patio door.
Police say the women were killed in the early morning hours of Nov. 3, 2022.
SUBSCRIBE TO FOX 32 CHICAGO ON YOUTUBE
"Yesterday we had to celebrate her 21st birthday at the cemetery, that was the hardest thing ever," said Sha Coleman, Destiny's sister." 
"Being a father and being a police officer and seeing such a tragic event, we're not going to stop," said Captain Gonzales.
Destiny was the youngest of eight brothers and sisters, and her family says she was the glue that held the family together. She was an inspiration to her siblings as she pursued a higher education. She lost both her mother and father during a 10-day period in 2019.
Nazirah was described as a momma's girl with an infectious smile. She was a talented dancer and model who would make everyone laugh, her family said. Nazirah's mother said her daughter was a high school graduate with an ambitious goal of being a brain surgeon. 
"She was a lover. She cared about people, all people. She had everyone's best interest, even strangers," she said.  She recalled her last birthday, where Nazirah made her heart-shaped pancakes.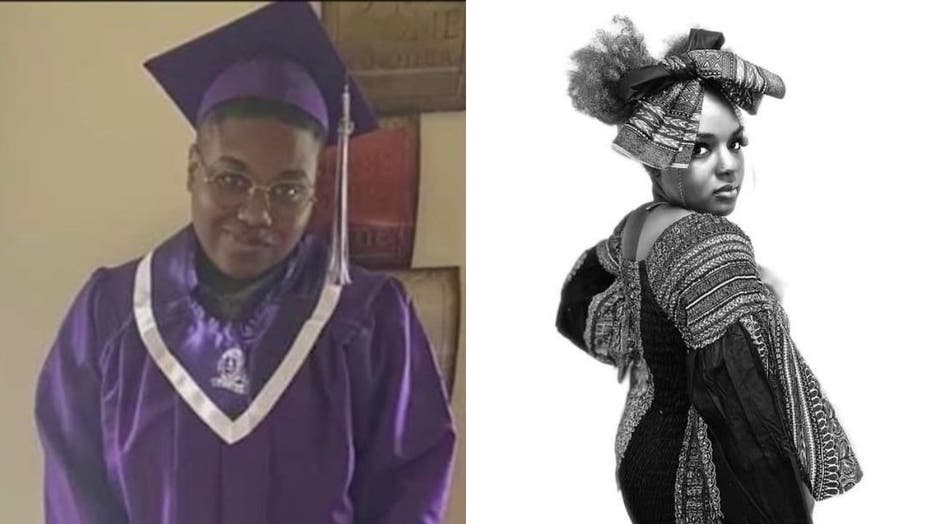 (Destiny Jackson (left) and Nazirah Muhammad | Provided)
Police expect the results of forensic evidence taken from the scene to arrive any day now. 
In the meantime, they are urging anyone with video surveillance in the area to come forward.
"Somebody knows something. Somebody's seen something. Somebody's camera caught something. Somebody's heard something," pleaded Coleman.
Anyone with information can contact FBI GRIT Agent Lieutenant Nicholas Wardrip by phone at 219-942-4485 or by e-mail at nwardrip@cityofhobart.org or Detective Corporal Michael Gallagher at 219-942-4991 or e-mail at mgallagher@cityofhobart.org.
All tips and information will remain anonymous. Police want tipsters and witnesses to know they will ensure their safety.