Hospital throws wedding for couple 36 hours before groom dies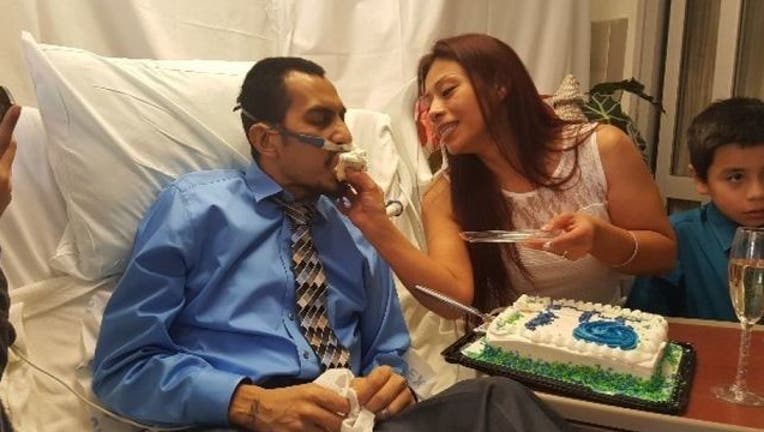 article
FOX NEWS - A dying man's wish to marry the love of his life was granted last Friday 36 hours before he died, thanks to quick-thinking nurses and staff at his Texas hospital. Raul Hinojosa, 33, was admitted to Baptist St. Anthony's Hospital on Oct. 22 for his chronic lymphocytic leukemia and a fungal infection in his throat and lungs, Amarillo.com reported.
Doctors informed Hinojosa, who had been battling the disease since 2012, he wouldn't be leaving the hospital this time, and to name some of his end-of-life wishes. He told nurses he wanted to marry Yvonne Lamas, whom he proposed to in 2007.
"I want to marry her," he told a nurse, Amarillo.com reported. "I want her to be mine."
The two, who have four children between them, had been saving for a "fairy-tale" wedding but put plans on hold once Hinjosa got sick about four years ago.
His nurse shared his wish with hospital staff, and a nearby courthouse helped expedite their marriage license. The hospital's cooks baked a wedding cake, and the center's gift shop prepared wedding bouquets, Amarillo.com reported.