House panel OKs abortion protection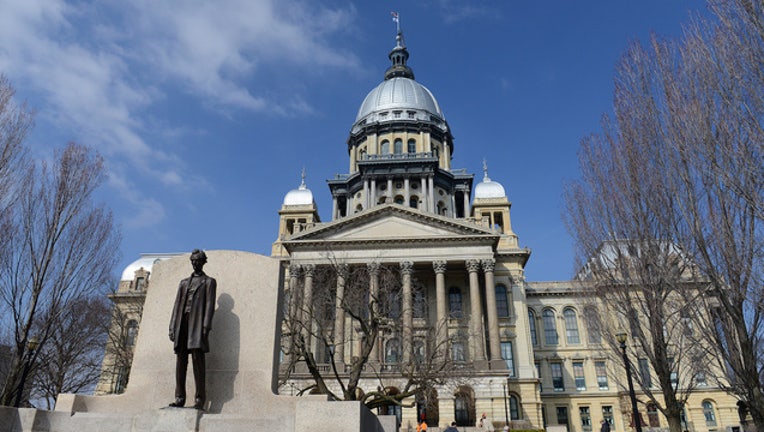 article
SPRINGFIELD, Ill. (AP) - Legislation that attempts to ensure abortion remains legal in Illinois regardless of what happens on the federal level moved to the House floor Wednesday.
The Human Services Committee voted 7-5 to endorse the plan to strike anti-abortion language inserted in the aftermath of the 1973 U.S. Supreme Court ruling in Roe v. Wade.
Democratic Rep. Sara Feigenholtz's measure would reverse language stating that if the ruling is ever overturned, abortion would again be outlawed in the Prairie State.
"We want to affirm that Illinois is a state where abortion will be safe and accessible," Feigenholtz told the Associated Press. "There has never been such a threat to a woman's right to choose as there is under (Donald) Trump."
President Trump has promised to appoint Supreme Court justices who favor overturning the landmark decision.
Several Democratic state representatives spoke in favor of the legislation, including Rep. Kelly Cassidy of Chicago. She shared her own abortion experience, telling lawmakers that her three boys would not be here today were it not for access to abortion services that prevented her from becoming infertile.
"I had to have that abortion to preserve my fertility," said Cassidy. "I want everyone to have the choices I had."
Republican Rep. Sheri Jesiel raised concerns over a portion of the measure that would strike the provision in Illinois' 1975 Abortion Act recognizing a fetus as an unborn child.
"To remove that language is very troubling to me - as a state, as a culture - that we cannot recognize that that is a person in the womb," Jesiel said.
The legislation also removes prohibitions on state employee health insurance covering abortions or on low-income residents using Medicaid funds for the procedure.
Director of the Catholic Conference of Illinois Robert Gilligan testified that the state should use its funds to invest in prenatal care, childcare subsidies and crisis pregnancy centers instead of putting taxpayer dollars toward abortion coverage.
A professor of obstetrics and gynecology at Northwestern's School of Medicine, Dr. Edward Linn, testified that abortion is an "essential reproductive option" for women and urged lawmakers to ensure it remains accessible in order to prevent a return to the days of the back-alley abortion deaths he witnessed in the early 1970s.
Illinois is not the only state revisiting abortion access in light of Trump's presidency. Oregon is considering a proposal to prevent state rollbacks in federal health coverage under the Affordable Care Act, including abortion. Fifteen other states already help fund abortion coverage.
___
The bill is HB40 .
___
AP Political Writer John O'Connor contributed to this report.
___
Follow Kiannah Sepeda-Miller at https://twitter.com/kiannahsepeda .