Hundreds of flights canceled in Chicago due to storms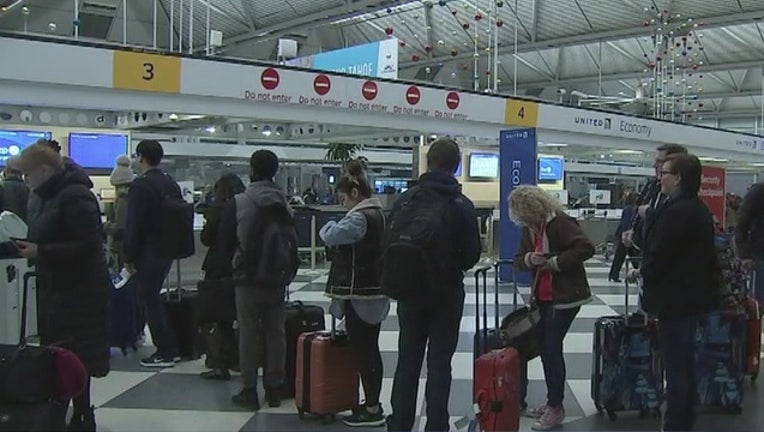 article
CHICAGO (FOX 32 NEWS) - Hundreds of flights were canceled at Chicago's airports as thunderstorms moved through the region during Thursday's morning commute.
The storms moved into the area shortly after 8 a.m., according to the National Weather Service. Heavy downpours, pea-sized hail, frequent lightning and isolated wind gusts up to 40 or 50 mph are possible.
As of 10:15 a.m., 530 flights were canceled at O'Hare International Airport with delays averaging 81 minutes, according to the Chicago Department of Aviation. At Midway International Airport, 39 flights were canceled and delays were averaging 27 minutes.
A flood advisory was in effect until 11:15 a.m. for a large section of northern Illinois stretching from Chicago and the north suburbs to DeKalb, according to the weather service.
The rain will likely keep temperatures cooler through Thursday morning before a dangerous heat wave hits the region. Thursday's temperatures could climb to near 90 near the lakeshore and as high as 97 inland, with humidity making it feel like 96 to 110 degrees, according tot he weather service.
An "excessive heat" warning is in effect for the area from Thursday afternoon to Saturday evening.