Huskies mourn passing of mascot Diesel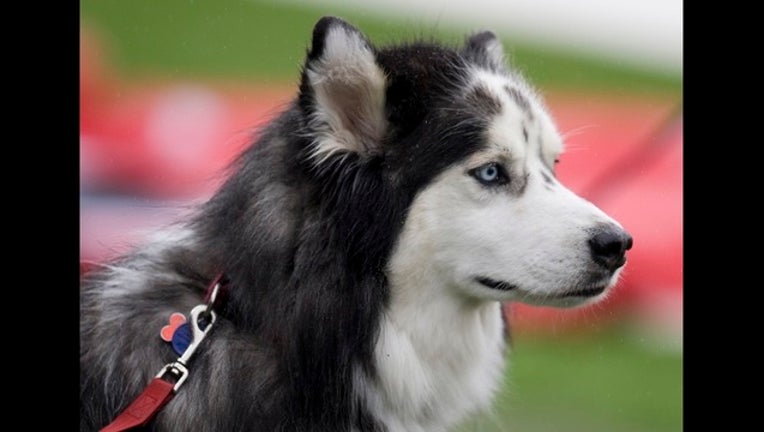 article
DeKALB, Ill. – Northern Illinois University mascot emeritus Diesel, the Siberian husky dog who spent nine years on the NIU sidelines and was a fan and media favorite, died Sunday night, his owner Tom Bonnevier announced via Facebook.
Diesel's passing came just one day after he made his final trip to Huskie Stadium where he tailgated and was greeted by Huskie fans prior to NIU's game versus UNLV Saturday night. Diesel, who was diagnosed with lymphoma in August, was 12 years old.  He represented the NIU Huskies at games beginning in 2005 until his "retirement" following the final home game in 2013, when he was named mascot emeritus. 
Bonnevier said Diesel was born for the mascot role and perked up noticeably during Saturday's return visit.
"You know how he is with the NIU fan base; he was loved by everybody and he loved everybody," Bonnevier said. "He was a great ambassador for NIU. He did the school proud and he did the fans proud. Saturday, it was like he wanted to finish his life with his last trip to NIU. He loved it, all the kids, all the fans. He loved being there. You know, every year, when the football season ended, he got a little depressed. He knew it was football season."
During his nine years as the Huskies' mascot, Diesel and Bonnevier traveled to nearly every NIU road game, to the MAC Championship games at Detroit's Ford Field and to bowl games. A constant favorite of the television network cameras whose high five of a Huskie cheerleader made him a social media star, Diesel ran across the end zone with the NIU cheerleaders following each Huskie score.