Illinois Conservation Police patrols in jeopardy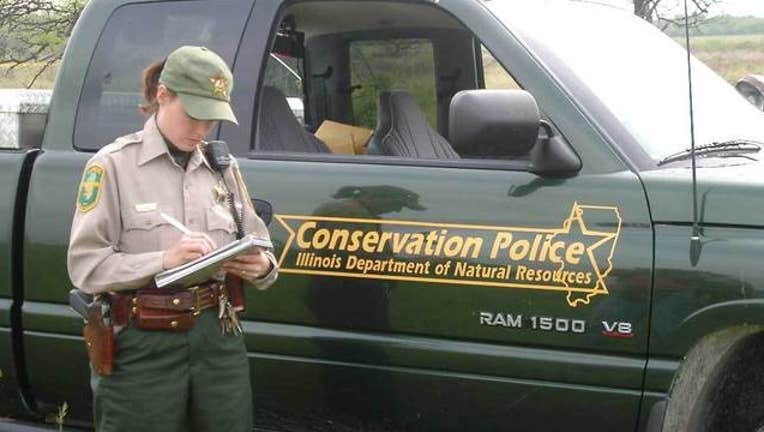 article
SPRINGFIELD, Ill. (AP) - The lack of a state budget may hinder Illinois Conservation Police from monitoring outdoor recreational activities this summer.
The State Journal-Register reports that Illinois Department of Natural Resources spokesman Tim Schweizer said the department intends to have officers available this summer but he called on Democratic legislative leaders to approve a stopgap budget to ensure adequate enforcement.
Schweizer said the conservation police are concerned about how to keep boat patrols going.
"Conservation police are concerned about keeping patrols on the water without spending authority for fuel for CPO patrol boats," Schweizer said. "Approval of the governor's stopgap budget by the majority party in the legislature would keep conservation police patrols going during our busiest outdoor recreation season."
Tom Clay, executive director of the Illinois Audubon Society, said having a weakened natural resources department leaves some of the state's lands vulnerable.
The conservation police are responsible for enforcing natural resource laws such the Environmental Protection Act and the Endangered Species Act. The conservation police also oversee various state parks and give assistance to other law enforcement agencies.
Christian County Sheriff Bruce Kettelkamp said that local police agencies in his county often rely on conservation police officers when responding to criminal activity.
"Less conservation officers will hurt us because of a lot of times we only have two deputies on a shift, and the Conservation Police will be our backup," Kettelkamp said. "There are times when we're handling a domestic call and won't be able to get to it in a timely manner without them."
The natural resources department let 33 conservation police officers go last year, but a lawsuit filed by the American Federation of State, Country and Municipal Employees prevented any state workers in the union from being laid off.
___
Information from: The State Journal-Register, http://www.sj-r.com