Illinois districts back Rauner plan to undo school mandates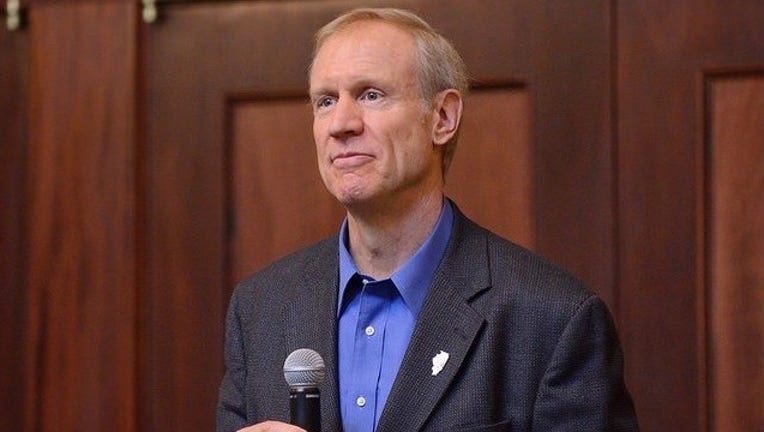 article
CHICAGO (AP) — Illinois school districts have a new ally in Gov. Bruce Rauner as they try to eliminate state mandates that they say drive up costs and sometimes force them to lay off reading instructors to hire physical education teachers.
The Republican is pushing relief from so-called unfunded mandates — lawmaker directives that often cost districts money — as part of a larger proposal to freeze property taxes, curb the influence of public-worker unions and overhaul the state's school-funding formula. In a letter to legislators on Thursday, Rauner said mandate relief could save districts statewide more than $200 million annually, helping to offset the loss of funding from a property tax freeze and bringing the kind of "structural reform" he says Illinois needs.
But getting rid of the mandates has been a politically difficult task, and the effort isn't likely to be any easier with the General Assembly deeply divided over the state budget and Rauner's legislative agenda.
"It's like nailing Jell-O to the wall," said state Sen. Andy Manar, a Democrat who tried to negotiate mandate relief last year.
Here's a closer look at the issue:
THE MANDATES
Illinois imposes well over 100 mandates on school districts, covering everything from classroom content to parent-teacher conferences and school holidays. Districts that cannot or don't want to follow the mandate may apply for a limited number of waivers — a process that requires public hearings, paperwork and state approval.
Rauner is targeting three areas that are particularly unpopular: Mandates that districts offer driver's education and behind-the-wheel training and daily physical education, and restrictions on third-party contracting, or outsourcing, for services such as transportation and janitorial work.
Springfield Public Schools was among the districts that had a waiver for daily physical education. But the waiver expired, and now the district could face fines for providing the class either every other day or for half the year.
Superintendent Jennifer Gill says the district agrees physical activity is important, and it's taken steps to include daily movement at the elementary level. But middle and high schools simply don't have the facilities. Each school has only one gym, and getting the roughly 800 students per school into a class each day would mean cramming them into a space that would be unsafe. They'd also have to hire 17 to 20 new physical education teachers.
Exacerbating the problem is a lack of state money for classrooms or new construction.
"It seems like there's more and more mandates every year, and less and less funding," Gill said.
SUPPORTERS
The Large Unit District Association, which represents Illinois' largest districts, sent a letter to Rauner last month expressing support for his plan to eliminate the mandates.
"No business would be run in manners in which our school districts are expected to manage their finances," said LUDA director Diane Rutledge. "This legislation would take us another step closer to an even playing field."
Michael Chamness, communications director for the Illinois Association of School Administrators, said the organization supports mandates that apply to civil rights and public safety, or that don't exceed federal requirements or are fully funded. But beyond that, administrators believe locally elected school boards should decide which mandates are appropriate for a district.
"They affect different school districts in different ways," Chamness said.
OPPOSITION
Chamness acknowledged the difficulty in repealing a mandate, saying supporters often "come out of the woodwork" to lobby against it.
Manar, of Bunker Hill, said he couldn't get district officials to agree on a "top 10" of mandates they'd like to get rid of. What one legislator or organization sees as unnecessary another sees as critically important, he said.
Teachers' unions also have opposed eliminating the requirements, which in some cases could lead to layoffs or outsourcing jobs to non-unionized companies.
Jim Reed, government relations director for the Illinois Education Association, said the state's largest education union opposes new mandates that aren't funded and believes the solution is for the Legislature to fully fund the mandates it's approved.
He said outsourcing driver's ed or school bus drivers could create safety problems, and physical education requirements shouldn't be relaxed when childhood obesity is a serious problem.
"Eliminating these mandates just to save money is not an acceptable alternative to fully funding public education in Illinois," Reed said.
ONGOING EFFORTS
Rauner again called on lawmakers in last week's letter to get on board with his efforts, saying it's the best way to end a painful state budget impasse.
"I cannot ask taxpayers to double down on the status quo by supporting a budget with tax hikes and no reforms," he said.
But the proposal continues to be a non-starter among Democrats who run the Legislature, who say his agenda would hurt working families and cutting costs for local governments does nothing to address the state budget shortfall.