Illinois House approves new stopgap budget plan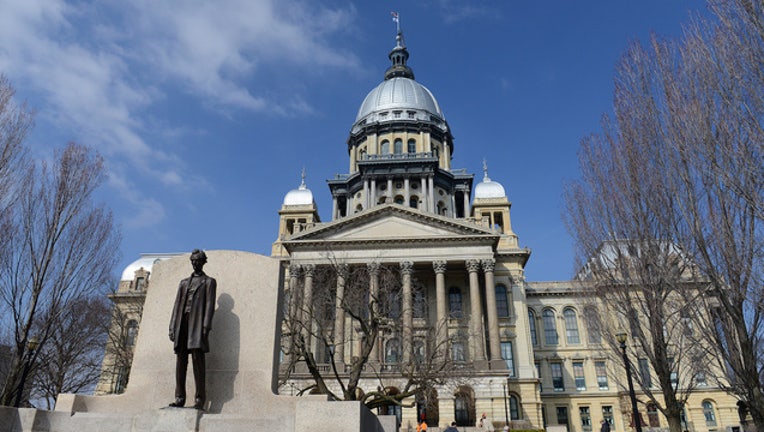 article
SPRINGFIELD, Ill. (AP) - The Illinois House voted Thursday to tap $817 million in accumulated but unallocated revenue to temporarily relieve struggling universities and human services.
The 64-45 vote largely represented a largely partisan roll-call, with minority Republicans saying that another temporary spending plan amid the nation's longest state budget stalemate since World War II would actually hurt long-term efforts.
The vote ended a two-hour debate over just a small amount of funding in a plan the Senate can't even consider until after the General Assembly returns from a two-week spring break. Even then its chances don't look good because Republican Gov. Bruce Rauner says he opposes it.
Rep. Greg Harris of Chicago, the Democrat's point on budget matters, proposed taking money generated by income tax returns that's funneled into special accounts for education and human services. It can't be spent without legislative authorization.
"There is money sitting around, sitting in bank accounts being unspent," said Rep. Will Guzzardi, a Chicago Democrat. "If we let this bill die, we're saying we just want this money to keep accumulating in a pile while our agencies suffer."
In all, $559 million would go to the state's cash-starved universities, one of the hardest hit areas of state finance in the two years since Rauner and Democratic leaders of the General Assembly began a stalemate over an annual spending plan.
Another $258 million would go to human services that have not been funded by court orders, including domestic violence programs that haven't received any money for a year, immigrant services, research into sickle cell anemia, autism and epilepsy programs, and in-home care for seniors who would otherwise have to be institutionalized.
Republicans argued that approval relieves the pressure on lawmakers to find a permanent solution while debts grow.
"You can go home and feel good about this vote," said the GOP floor leader, Rep. Steve Andersson of Geneva. "But think about the people you're leaving out, 'cause you're leaving out a lot."
Andersson ticked off $10 million in proposed spending that would go to organizations that have closed, are ineligible to receive funding because of rules violations, or spend what he said is an exorbitant amount for the results it produces. Meanwhile, the state's two high schools in Jacksonville for the deaf and visually impaired get nothing.
Rauner pre-empted Thursday's vote with a campaign-like video released Wednesday.
"Stopgap spending plans do nothing to balance the budget," Rauner said. "They don't grow jobs, they don't freeze property taxes and they don't fix our broken system."
___
The bill is HB109
Online: https://www.ilga.gov
___
Contact Political Writer John O'Connor at https://twitter.com/apoconnor . His work can be found at http://bigstory.ap.org/content/john-oconnor .