Illinois lawmaker aims to lift noise suppressors ban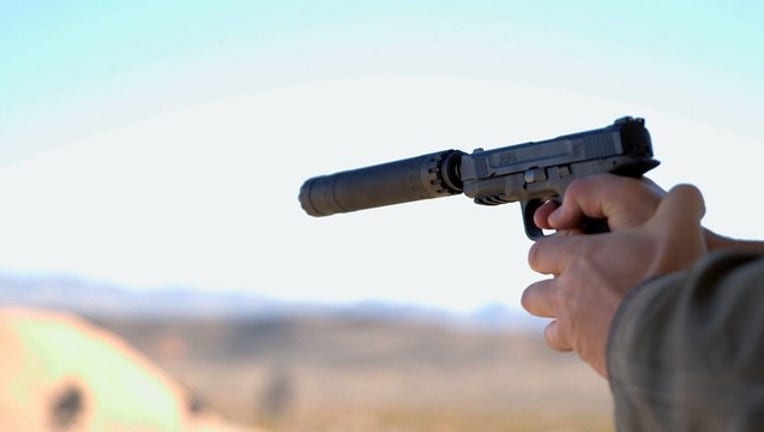 article
SPRINGFIELD, Ill. (AP) - An Illinois lawmaker is looking to legalize the possession of noise suppressors in Illinois in order to reduce the risk of hearing damage from shooting a gun.
The bill proposed by Democratic Sen. William Haine of Alton is among dozens of firearm-related bills that have been introduced by Illinois lawmakers this year, The State Journal-Register reported.
Haine said noise from firearms is a public health concern for hunters and those who shoot for sport.
"It's the nature of a public health concern, for hunters and sportsmen. It saves them from significant hearing loss for people who use firearms for sports," he said. "It's not a silencer, it's a suppressor. There still would be noise, but it's reduced, so it wouldn't damage the user's hearing nearly as much."
According to the American Speech-Language-Hearing Association, shooters without ear protection can suffer a severe hearing loss from as little as one shot.
Exposure to noises greater than 140 decibels can permanently affect hearing. Almost all firearms create noise that is over 140 decibels, and a suppressor would reduce that by 20 to 30 decibels.
John Jackson, director of operations and training at the Shooting Center in Springfield, said hunters don't wear hearing protection for a few reasons.
"It's very difficult to know what's going on around you when you've got hearing protection on," Jackson said. "They could drive a freight train underneath your tree. As far as indoor ranges go, it would greatly reduce the hearing damage to people and the environmental noise pollution subsequent from that."
Illinois Council Against Handgun Violence executive director Colleen Daley said she finds proponents' reasoning flimsy.
"They're calling them suppressors, but they still need to wear hearing protection," Daley said. "It's not about a person's hearing, it's about dollars and cents. I'm much more comfortable trying to do something that helps saves lives, and not have the ability to take more."
Haine said he doesn't think suppressors would lead to more gun-related crime.