Illinois medical marijuana sales spur excitement, worry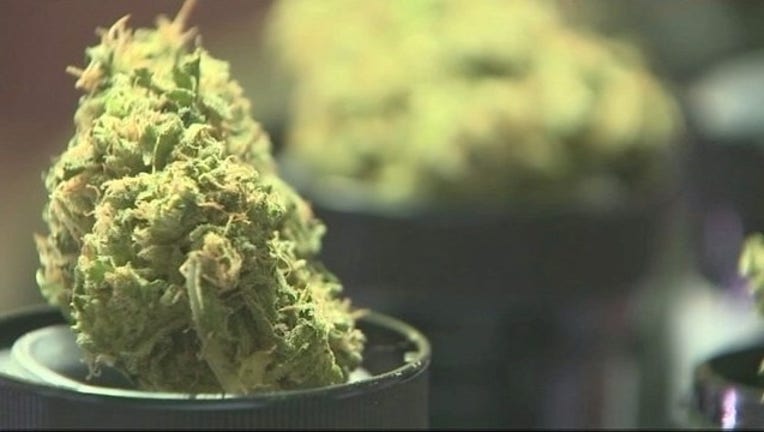 article
MUNDELEIN, Ill. (AP) — Patients say they will drive long distances to buy their first legal weed. Neighbors worry about loitering and crime. Police plan extra patrols in towns where dispensaries will sell, for the first time, medical marijuana in Illinois.
Public sentiments range from cautious to elated as Illinois prepares to join more than a dozen states that allow medical marijuana sales. There is still no official start date in Illinois, but Joseph Wright, director of the state's pilot program, said Thursday that sales should begin "within the next two weeks."
Required ID cards are being mailed to 3,200 approved patients this week, and lab testing of marijuana has begun. Five retail shops statewide are fully licensed under a four-year pilot program that began in 2014.
Each marks another step closer to patients getting a chance to legally buy marijuana after several delays, including lawsuits, and a new Republican governor who has been lukewarm to the idea.
Striving for professionalism, Illinois retailers have designed their shops like medical clinics in hopes of garnering support. Some shops have waiting rooms with touch-screen tablets or employees to discuss different marijuana strains one-on-one with patients.
"It's not a head shop. There are no Bob Marley posters," said Andy Schnack, manager at Herbal Remedies Dispensary in Quincy.
In central Illinois, patient cardholder Shamay Flaharty is saving money for when her caregiver will drive her to purchase her first legal marijuana. The 43-year-old expects to pay around $380 an ounce.
She hopes the drug, which she's never tried, will ease her leg pain and headaches from multiple sclerosis, one of nearly 40 qualifying health conditions in the Illinois law. Others include AIDS, hepatitis C, Parkinson's disease and rheumatoid arthritis.
"I told my doctor I would seriously like to try this," she said. "I don't want a cocktail of pills. ... I just think it will be a better way, a healthier way to replace some of medications I would take."
But some law enforcement and neighbors are hesitant. In the Chicago suburb of Mundelein, Police Chief Eric Guenther hopes his force of 54 sworn officers won't be overburdened when a dispensary opens in a local industrial park.
"This is all new to me and, really, to law enforcement in Illinois," Guenther said. "I would have liked someone else to be the guinea pig."
Another shop wants to locate across the street from a roller-skating rink on Chicago's South Side. Its vocal foes carry signs reading: "We Don't Want It."
"Our neighborhood's already struggling," said Dedra Delaney, who objects to the proposed location of the shop but not to medical marijuana in general. "We all agree it's just not good for the community."
A church a half-block from the Quincy dispensary is more welcoming. Chuck Sackett, minister of Madison Park Christian Church, said his congregation doesn't pass judgment.
"Our doors are open to anyone who finds life more difficult than they can handle," Sackett said.
The other licensed shops are in Marion, Addison and Canton. Patients initially have to register with a specific dispensary, but will be able to change it later.
Retailers warn of possible shortages in the first days because of pent-up demand. They reassure customers, who phone daily, that new products will continue to arrive.
But longer term, they worry there won't be enough cardholding patients to keep them in business. Experts thought the Illinois program would attract tens of thousands of people, but only 3,200 patients signed up. State law allows for 60 retail shops, and more retailers say they plan to open next year.
One businessman wants more information about the 21,000 Illinois residents who started patient applications but didn't submit the paperwork.
"Is it that they haven't found a doctor? Or they haven't paid the $100 (application fee)?" said Ben Kovler, CEO of Green Thumb Industries, which will runs the Mundelein shop.
He said such information would help the industry reach more patients.
Expansion would help patients like 54-year-old Mike Murphy, who plans to travel from his home in suburban Chicago to the Canton shop.
"My plan is to take Amtrak to Springfield, then rent a car," Murphy said.
He said he's desperate to treat headaches linked to concussions from high school football and get off prescription painkillers. "It just takes over your life," he said.
___
AP Medical Writer Carla K. Johnson can be reached at https://twitter.com/CarlaKJohnson