Illinois professors protest Gov. Rauner's board nomination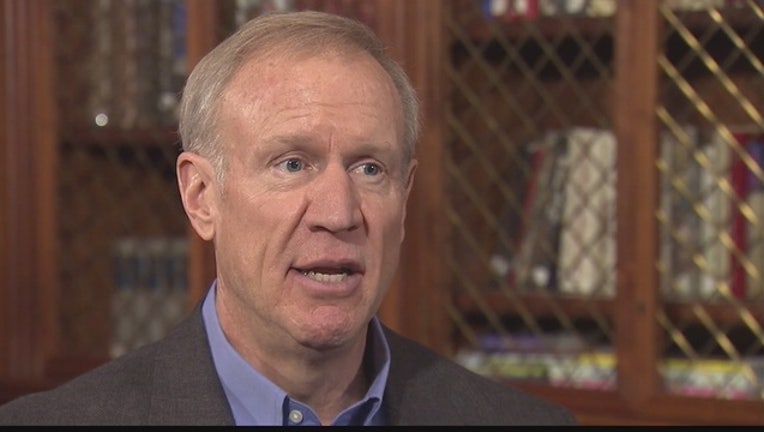 URBANA, Ill. (AP) - Gov. Bruce Rauner's choice to fill the college faculty slot on the Illinois Board of Higher Education has prompted backlash from faculty at the University of Illinois and across the state.
Rauner announced John Bambenek, a former Champaign school board member and a onetime Republican state Senate candidate, as his faculty choice in mid-April. At the time of the announcement, the governor said Bambenek would bring a unique perspective to the board because of his experience as a lecturer and small business owner.
Members of the Urbana campus Senate Executive Committee will draft a letter protesting the nomination to the Rauner administration, The (Champaign) News-Gazette (http://bit.ly/1ThWcn1 ) reported. The Faculty Advisory Council to the Illinois Board of Higher Education plans to send a memo expressing "shock and dismay" over Rauner's choice to the state Senate's Executive Appointments Committee.
Professors argue that Bambenek isn't qualified for the job and that Rauner should've considered their recommendations to nominate two longtime Faculty Advisory Council members for the position. They contend that Bambenek is only a part-time faculty member, teaches one course a year, hasn't been a faculty member very long and hasn't earned a graduate degree.
"He's representing all universities in the state. Other universities are even more up in arms about this than we are," said University of Illinois education Professor Nicholas Burbules, who's drafting the letter to the Senate Executive Committee.
Faculty Advisory Council chairwoman Marie Donovan, who teaches at DePaul, said the person representing processors across the state should be a full-time, tenure-system faculty member who understands the "lifeblood" of a university.
"No. 1, he's not a faculty member. That has not been his livelihood," she said. "He's not been working with students, advising them. He's not been deliberating curricula, he's not been engaged in sustained research, and he hasn't had to juggle all of those teaching, research, scholarship and service activities."
Other critics have said they're concerned about Bambenek's views on academic freedom.
Bambenek said he was unable to respond fully because he's out of the country this week, but he extended the invitation for anyone who has issues with his nomination to reach out to him.
The open seat is the only designated faculty position on the 16-member board, which coordinates, sets policy and recommends budgets for the state's public colleges and universities. Twelve of the 16 members are appointed by the governor.
Bambenek's appointment must still be approved by the Senate's Executive Appointments Committee.
___
Information from: The News-Gazette, http://www.news-gazette.com