Illinois standardized tests getting shorter, simpler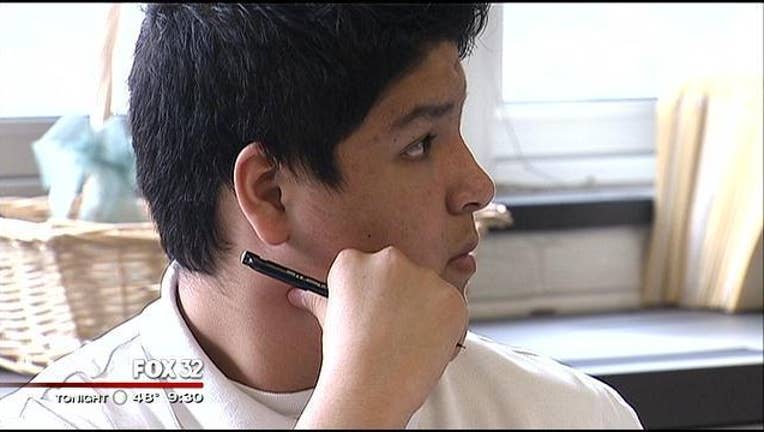 article
BELLEVILLE, Ill. (AP) - School officials say next year's statewide student assessment exam will have a shorter, simpler format to improve the testing process for students and educators.
The Belleville-News-Democratsays the governing board of the Partnership for Assessment of Readiness for College and Careers, or PARCC, voted this week to consolidate two testing windows into one and reduce total testing time for most students by 90 minutes.
The PARCC tests are administered to students in grades three to eight and once in high school. As a result of the decision, the math and English exams will only be given once a year instead of twice.
PARCC is one of two multi-state tests tied to the Common Core standards, which spell out what reading and math skills students should master in each grade.
The vote came in response to school district feedback during the first year of testing and a review of the test design.
State Superintendent of Education Tony Smith says the changes will not affect making sure that every student is learning the skills and knowledge needed to advance to the next grade.
The exam will now consist of six or seven test units, depending on grade level.
Copyright 2015 The Associated Press. All rights reserved. This material may not be published, broadcast, rewritten or redistributed.