Illinois State Museum, DNR layoffs on hold amid legal fight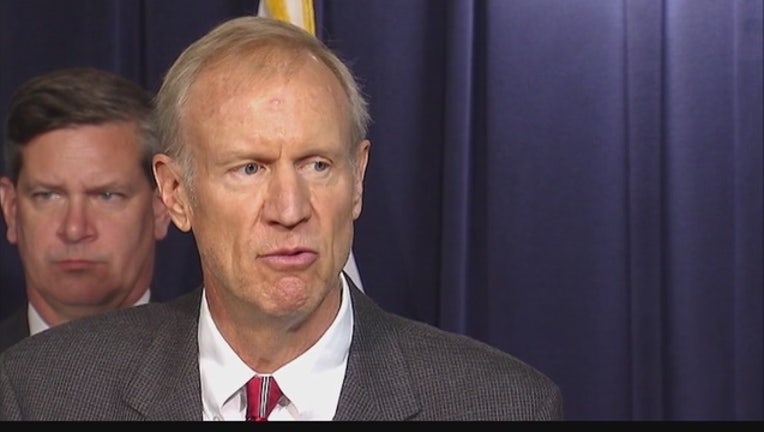 article
CHICAGO (AP) — Gov. Bruce Rauner's administration said Tuesday it has halted the planned layoff of more than 100 state workers, including at the Illinois State Museum and conservation police, pending a legal challenge from public-employee unions.
The Republican governor had targeted the positions for a Sept. 30 layoff date because of a state budget stalemate that's heading into its fourth month. The positions included roughly 65 employees at the state museum in Springfield and four satellite sites — all of which also were slated to be closed — as well as 33 officers who patrol state lands and waterways.
Labor unions challenged the action in St. Clair County court, saying the state was violating labor contracts. Rauner spokeswoman Catherine Kelly said Tuesday the layoffs are delayed pending the court action, but indicated they could proceed at a later date.
"The administration believes legal proceedings will confirm that the agencies have properly followed the law in executing these layoffs," Kelly said in an emailed statement. "We hope to reach a final resolution very soon."
She said she couldn't comment on whether the decision means the 138-year-old state museum will remain open.
Rauner and majority Democrats have been deadlocked over a state budget for the fiscal year that began July 1. Democrats want Rauner to agree to raise taxes to help close a multibillion-dollar deficit, but the governor has said he won't do so until the Legislature signs off on pro-business changes he wants.
He's implemented cost-cutting measures he says are needed to manage the state's finances, such as layoffs at several state agencies, including the Illinois Emergency Management Agency and the Departments of Transportation, in addition to museum workers and conservation police.
The American Federation of State, County and Municipal Employees is arguing the state doesn't have grounds to lay off workers because the contract says it can only do so in the event of a lack of work or other "legitimate" reason, spokesman Anders Lindall said. He also said the Rauner administration can't argue that there's a lack of funds because Illinois is still taking in tax and other revenue.
Sean Smoot, director and chief legal counsel of the Police Benevolent and Protective Association, said the layoff of conservation officers is "delayed indefinitely." He said the union is arguing the officers are paid through specially earmarked fees, fines and federal funds, so the state can't argue it doesn't have the money.
"The money's there," Smoot said.
The union said the targeted layoffs would leave 44 Illinois counties without a single officer, often referred to as game wardens. They said that would turn Illinois into a "poacher's paradise" and put using public lands, lakes and rivers at risk.
___
Follow Sara Burnett at https://twitter.com/sara_burnett