Illinois police find large amount of drugs in Minnesota man's vehicle on I-90: prosecutors
KANE COUNTY - A Minnesota man has been found guilty after Illinois State Police discovered a copious amount of drugs in his vehicle during a traffic stop in 2020.
On Sept. 5, 2020, prosecutors say Darieln A. Moran Sanchez was driving a Ford Explorer on Interstate 90 when he was stopped by state troopers for a traffic violation.
A search of the vehicle yielded over 1,000 grams of cocaine, 446 grams of methamphetamine, and more than 200 grams of suspected hydrocodone pills — with a total street value of $60,000.
Moran Sanchez admitted to police that he was being paid to transport the drugs to Minnesota, according to prosecutors.
At the time of his arrest, Moran Sanchez's toddler daughter and teenage son were in the car with him.
SUBSCRIBE TO FOX 32 CHICAGO ON YOUTUBE
"Mr. Moran Sanchez intended to deliver a significant quantity of dangerous drugs for his own financial gain. Individuals who deal illegal drugs in our community and elsewhere continue to pose a serious danger to the public. We will prosecute them and hold them accountable," said Kane County Assistant State's Attorney Jake Matekaitis.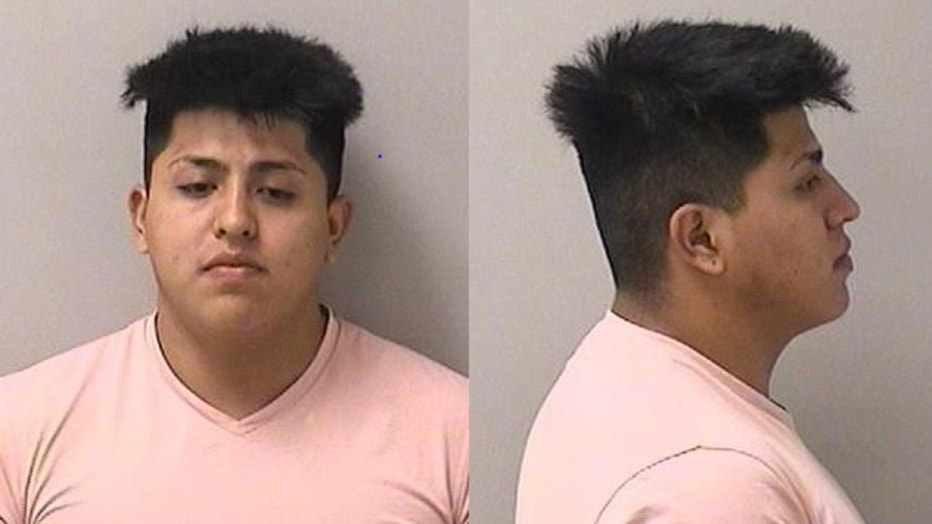 Darieln A. Moran Sanchez | Provided by police
Moran Sanchez, a resident of Maplewood, Minnesota, was found guilty of two counts of unlawful possession of a controlled substance with intent to deliver, a Class X felony, as well as one count of unlawful possession of a controlled substance, a Class X felony, and one count of unlawful possession of a controlled substance, a Class 1 felony.
Moran Sanchez remains in custody at the Kane County jail, where he has been held since his arrest in lieu of $500,000 bail. He is next due in court for sentencing on June 7, 2023, where he faces a minimum sentence of 27 years in the Illinois Department of Corrections.