Illinois student smiles, giggles after killing couple in DUI crash: video
CHICAGO - An Illinois woman who giggled and smiled after she killed two people in a 2022 drunk driving crash was sentenced to 14 years in prison last week.
In disturbing police body camera video obtained by Fox News Digital, Stephanie Melgoza, 24, can be seen singing and smiling after the tragic collision.
Melgoza, whose blood alcohol level registered at .264 — more than three times the legal limit — showed no concern when an officer told her that she had fatally struck Paul Prowant, 55, and his girlfriend, 43-year-old Andrea Rosewicz.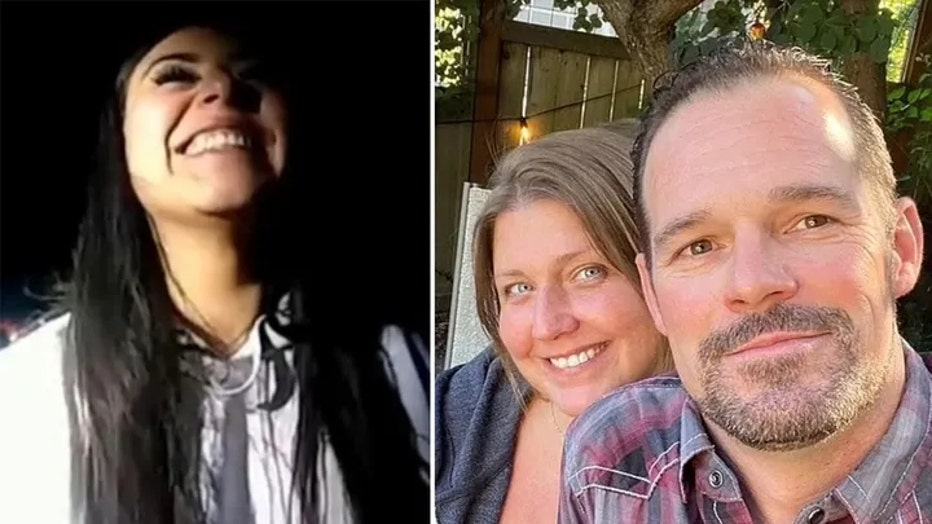 A still shot from body camera footage shows Stephanie Melgoza, left, laughing during a field sobriety test minutes after drunkenly killing Andrew Rosewicz and Paul Prowant with her car in Illinois. (East Peoria Police Department/ Dignity Memorial)
At the hospital, East Peoria Officer Jeffrey Bieber appeared to grow frustrated after Melgoza repeatedly told him she had to go to school the next day.
"You want me to be honest with you. You're going to jail. You don't have a bond. You killed two people tonight. I don't think you understand that," Bieber snapped at Melgoza, who was sitting in a hospital bed, after the April 10, 2022, crash.
The former Bradley University student stared blankly and then asked whether she would make her night class later that week.
"Did you understand what I told you, that you killed two people tonight?" Bieber asked.
"Yes, I'm just wondering when I can go to school," she replied nonchalantly.
"You're on body camera being completely careless about killing two people tonight. You could care less. That's sad and pathetic and horrible all at the same time," Bieber told her.
"Can you say that as a cop?" Melgoza asked.
Yes, ma'am, I can," he replied.
As the officer waited with Melgoza for a nurse to perform a DUI kit, she danced and sang in the hospital room and talked excitedly about an upcoming trip to Las Vegas for her birthday.
"It's going to be so fun," she gushed. "I'm going to start off with two Long Islands."
"You haven't had enough of drinking already?" asked the officer.
"We're talking about Vegas. There is no limit in Vegas, right?" she said, laughing.
The student also told him that she couldn't wait to join the "DUI Club" and asked for her phone, so she could text all her co-workers since, she said, they all have had DUIs, according to the police report.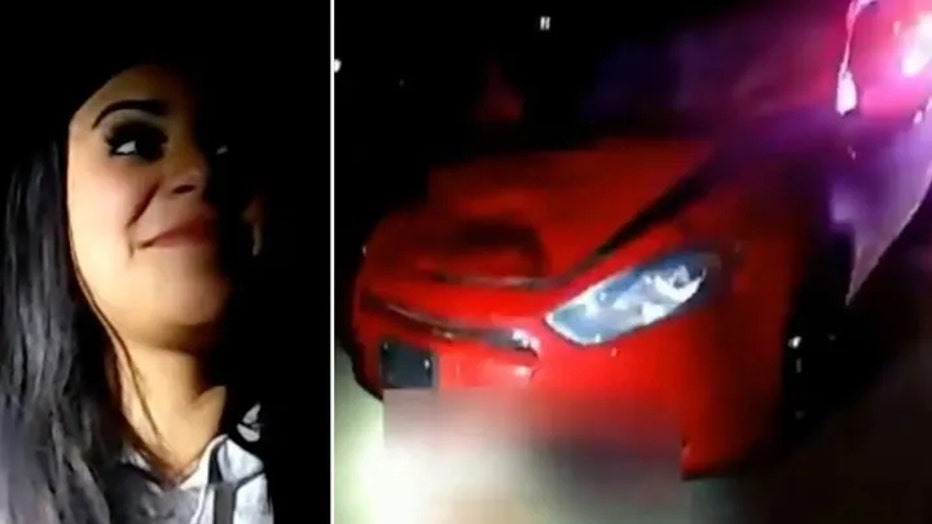 Stephanie Melgoza smirks in body camera video minutes after she killed two people with her red Dodge Dart. (East Peoria Police Department)
Earlier that night, Melgoza called 911 after hitting the couple outside the bar Full Throttle at around 10 p.m.
Officers who responded to the gruesome scene found her red Dodge Dart totaled with a severed leg "sticking out of the grill," a police report says.
Melgoza watched without emotion as first responders vainly tried to resuscitate the victims.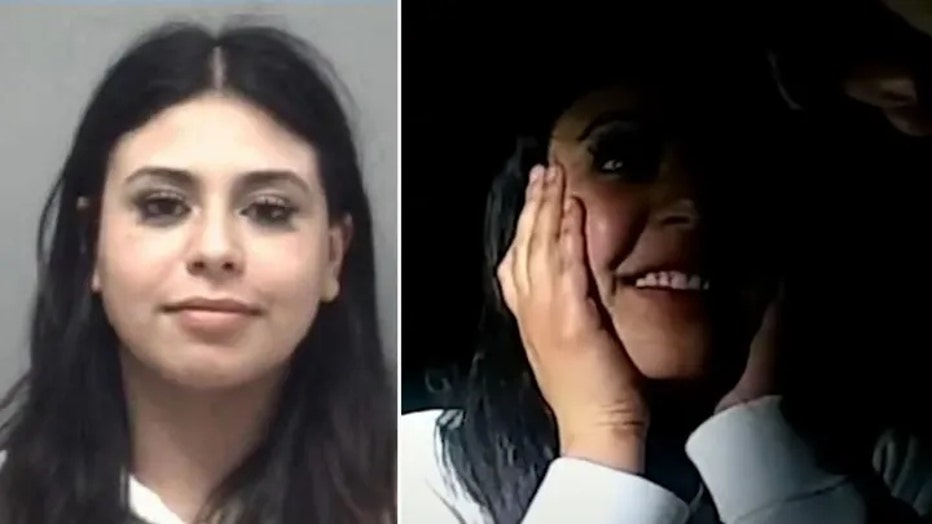 Stephanie Melgozas booking photo, left, and a still from body camera footage showing her laughing and giggling during a field sobriety test after killing two people in a DUI crash. (East Peoria Police Department)
She told officers that she had downed three vodka drinks and had been "just getting her night started" when she hit the victims outside Full Throttle.
There was an open handle of Tito's vodka on the floor of her car, according to the police report.
"I graduate in four weeks — is this going to affect anything?" she asked an officer at the crime scene.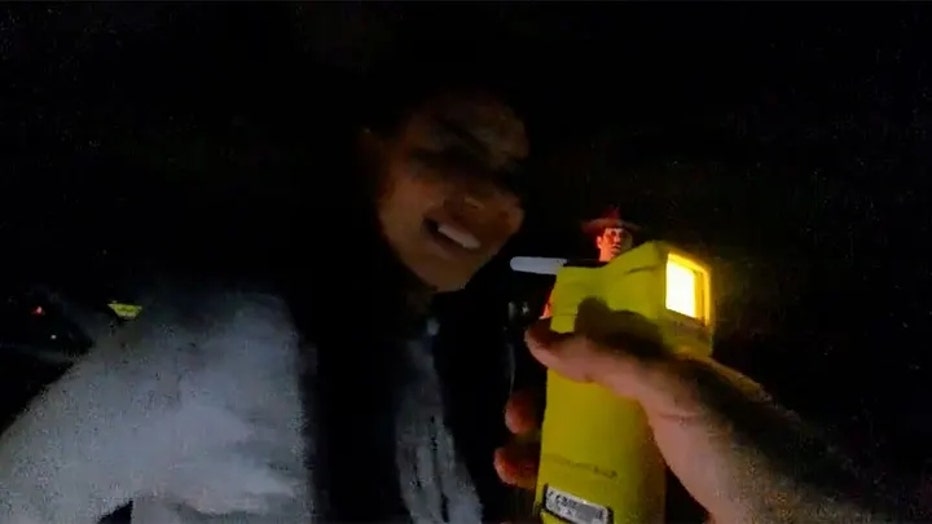 Stephanie Melgoza had a blood alcohol level of .264 — three times the legal limit — minutes after she killed a couple with her car in Illinois. She is shown taking a breathalyzer test. (East Peoria Police Department)
Melgoza pleaded guilty in February to two counts each of aggravated DUI and aggravated reckless driving.
At her sentencing, she apologized. "I'm so sorry for everything, and I will never, ever commit anything like that again," she told the court, according to the Pekin Daily Times. "I have not drank since that day. I do not plan on drinking ever again."
Haley Chi-Sing contributed to this report.
More on Fox News.