Illinois' top 10 baby names of 2023 released
CHICAGO - What will be the most popular names for babies in Illinois for 2023?
Names.org just released its predictions for this year on Tuesday — and there are a few surprises, based on its findings using the Social Security Administration data on births in 2021 (the most recent year released) and user interest on its website.
The name Noah tops the names list for boys — and the organization predicts 646 babies will be named Noah in 2023.
Jack is a new entry in Illinois' top 10 list  — up six spots from 2022, to No. 9.
SUBSCRIBE TO FOX 32 CHICAGO ON YOUTUBE
Olivia still leads as the top name for girls, with 641 babies named Olivia projected for the year, said Names.org.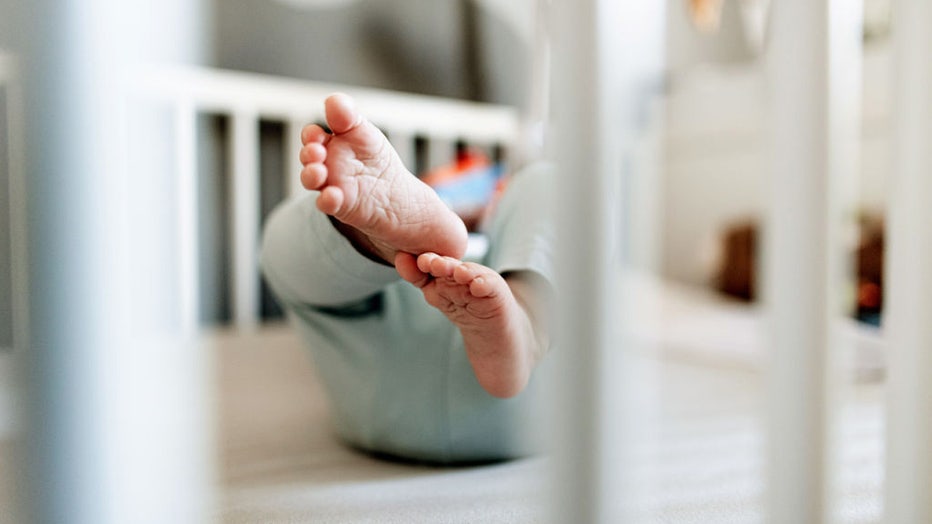 30 December 2019, North Rhine-Westphalia, Oberhausen: The feet of a baby can be seen in a crib. On 30.12.2019 the statistics of the hobby name researcher Knud Bielefeld on the most popular first names in 2019 were published in Ahrensburg (Schleswig-H
However, the name Camila moved up three spots, to No. 7 — pushing the name Isabella down a notch to No. 8 and the name Mia down two spots, to No. 10.
Nine of Illinois's top 10 girl's names also made the national top 10 list. The one name unique to Illinois is Camila.
The full list of most popular names for Illinois is as follows, according to the organization.
10 Most Popular Names for Boys in Illinois in 2023:
Noah
Oliver
Liam
Benjamin
Henry
Theodore
Mateo
William
Jack
Alexander
10 Most Popular Names for Girls in Illinois in 2023:
Olivia
Emma
Amelia
Charlotte
Sophia
Ava
Camila
Isabella
Evelyn
Mia
For more information, visit Names.org for their full breakdown.